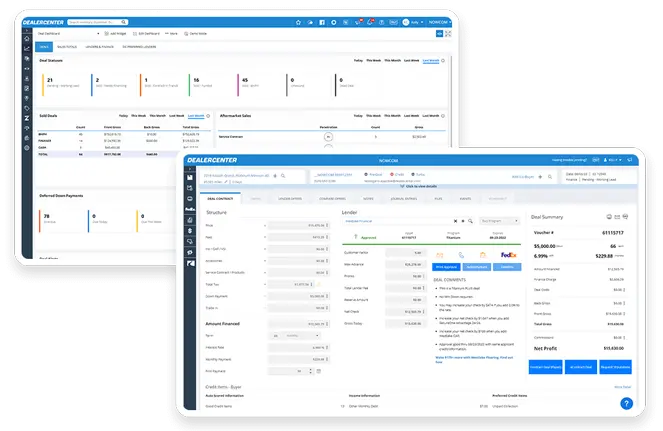 DealerCenter's fully integrated mobile- and web-based solution gives you industry-leading technology that combines all the tools you need into a single platform. DealerCenter makes it easier than ever to run your business.
Desking & Deal Management
Finance & Insurance Calculation
Wholesale, Cash, Retail & BHPH
Laser, Okidata Contracts & Forms
Service Contract Company Integrations
Vehicle Registration, Titling & Temp Tags
Credit Bureau & Compliance Services
Credit Card & ACH Payment Processing
Integrated Accounting with Quickbooks
Inventory Management
Send & Receive Deals from 1200+ Lenders
Dashboards, Reporting & Analytics
Send Scheduled Reports
Available on Mobile App
Access more lenders than any other single platform













Easily manage everything from shopping auction inventory and assessing book values to 360° photo and video production to showcase your inventory online. Everything you need in a perfectly integrated mobile- and web-based solution.
Auction Run List
Automatic VIN Decoding
Vehicle Booking Services
Vehicle History Reports
MAX Digital Market Demand & Pricing
Carketa Recondition Management
Inventory Import & Distribution
FlickFusion Photo & Video Simulation
Photo Overlay Templates
Photo Slideshow and Video Editing
Window Stickers & Hang Tags
Buyer's Guides
SiriusXM Radio
Dashboards, Reporting & Analytics
Available on Mobile App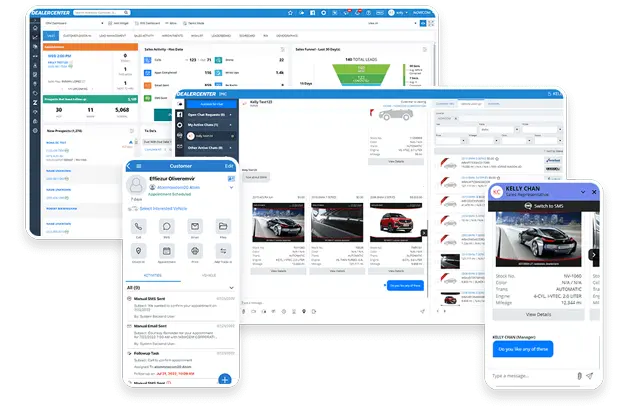 The DealerCenter CRM suite puts you in command of all your customer activity and your internet lead management process. With automation, alerts and built-in communications with SMS, email, phone and video fully integrated you have everything you need to manage the customer experience at your dealership.
Lead Integration from 3rd Party Listings
Duplicate Lead Detection & Management
Custom Sales Rep Lead Assignment
Email & SMS Integration
Tasks & Workflow Management
Click to Call & Recording
Instant chat, video calling, and Facebook Messenger in the Integrated Messaging Center
Real-time Showroom/Lot Activity
Customer Check-In Workflow
Credit Application
Campaign Management
Dashboards, Reporting & Analytics
Send Scheduled Reports
Available on Mobile App


Joe Brellahan
Greg Lilly Auto Sales Inc
"The entire system is very versatile, and everything is one place, my DMS, CRM, Website, and online marketing all in one! The mobile app is killer! I can scan my VINS and scan my customer's drivers licenses to save me so much time!"

Chris Hammock
CH Auto Sales
"The DMS will definitely help me easily get more deals funded efficiently so i can go buy more cars! I like how i can submit all my deals at one time to all of my lenders!"

Rian Hodge
Superdeal Auto Group
"We love DealerCenter! "It is the one stop shop for all my dealership needs." My favorite aspect of DealerCenter is the DMS functionality in terms of managing my inventory and being able be user friendly at the same time is amazing."

Matti Stronach
Mainstream Motors
"The AutoCheck feature is great! I am able to run AutoCheck reports on all of my inventory at the same time. The quick credit feature also makes it really fast to get customers in the system and run their credit at the same time."

Katalyia Willis
Queen City Motors LLC
"I like that the DMS is web-based, and I can access it anywhere as long as I have internet. I can use it at home, anywhere. I also like the CRM and how I can scan the driver's license with my phone!"
DealerCenter's BHPH module is equipped with the collections, reporting, and account management tools to ensure the health and continued growth of your BHPH portfolio.
Portfolio Management
Collections & Workflow Management
Credit Card and ACH Processing
Automated Recurring Customer Payments
Portfolio Selling Through Agora
Related Finance Company (RFC)
Emails & SMS Integration
QuickBooks Integration
Reporting Credit to Bureaus with Datalinx
Dashboards, Reporting & Analytics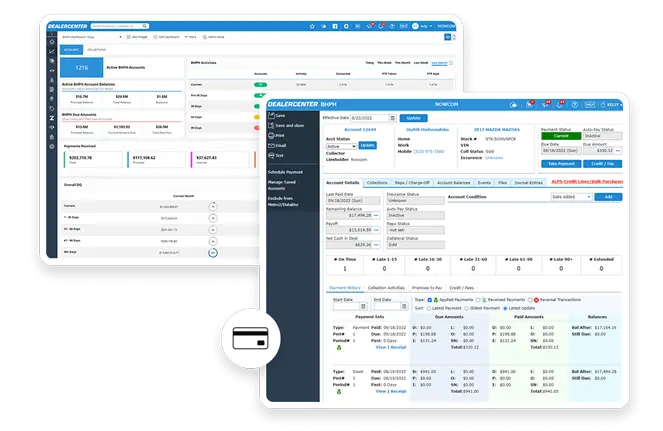 DealerCenter's Mobile App
Oversee your deals, upload inventory, run vehicle history reports, communicate with customers, and more, right from your phone.
VIN Scan
Full Inventory Merchandizing
Auction Run Lists
Vehicle Book Values
Vehicle History Reports
Market Pricing
Driver's License Scan
Customer Management (CRM)
Email & SMS Integration
Receive Realtime Notifications
Instant Chat, Video Calling, and Facebook
Messenger in Integrated Messaging Center
DealerCenter's websites are designed with mobile users in mind, ensuring your site dynamically fits any screen size. Free custom design and setup, auto-sync inventory using DealerCenter's mobile app and always secure with SSL Certificate.
Custom Responsive Websites
Designed with Mobile Users in mind first
Over 40 Design Themes to choose from
Free SSL & HTTPS Hosting
Push Lead Directly into your CRM
Secured Credit Apps & Other Forms
Chat Services
Inventory Import & Distribution
Customer Banner & Branding Designs
3rd Party Widget Integrations
Unlimited Website Requests & Updates
Dedicated Website & Support Team
Dashboards, Reporting & Analytics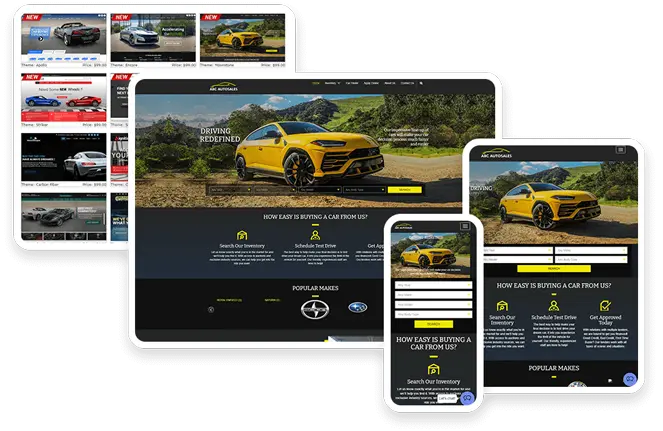 Kelly Kaufman
Kaufman Auto Group
5/5
"Outstanding customer service. Really took time to make sure that I understood the system and how to utilize its functions. Very happy with both the system and the service I am receiving. Highly recommend."

Shawn Nash
Legacy Motors
"I'm excited to use DealerCenter's DMS because it's ALL IN ONE! I have my inventory, my lenders, and everything I need all in one system!"

Miguel Valbuena
The Big Auto Sales LLC
"Dealer center is a great system has a great software management for a dealership love the CRM and website I'm finally cutting of Wayne Reeves."

Danny Lee
Halt Automotive
5/5
"I really loved the CRM system and service from the rep. DealerCenter has everything I need to run my business. I like that I don't have to sign up with a bunch of different companies. DealerCenter makes things super easy."

Nicholas Roberts
Gender Auto Sales
"This system has many great features, but my favorite program is the deal driver instant pre-qualification program! I like the fact that it is very convenient for myself and customers to get instant approvals without impacting their credit score! Fantastic! We also really like the website designs also. True definition of all in one system."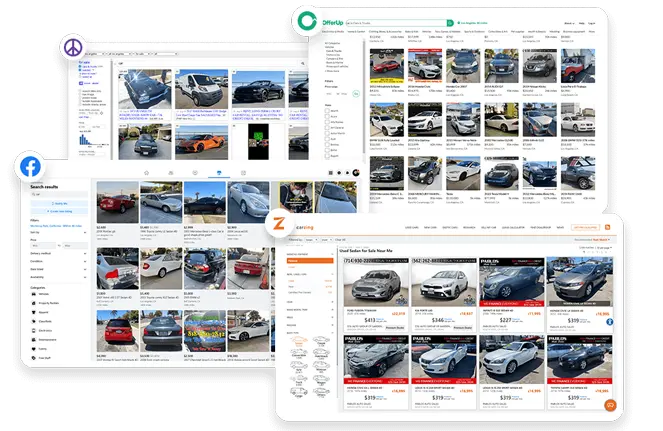 Maximize exposure and generate more leads with our automated classified listing posting, On-Site SEO, and SEM/PPC advertising services.
Automated Classified Listings
Technical On-Site SEO
SEM / PPC Ad Management
SEO Professional Services
Retargeting on Google Display Network
Reputation Management
Dashboards, Reporting & Analytics
Access to 30+ marketing sites such
as Facebook Marketplace, OfferUp, and CarGurus!
DealerCenter's Digital Retailing Solution provides helps you create an online shopping experience customers expect today. This creates a more engaged shopper to help increase your incoming leads.
Engage & Convert Online Shoppers
Allow Customers to Personalize their Monthly Payment
Prequalify your customer without affecting their credit
View Customer's Credit Information
Integrate Lenders Rate Sheets & Filter Criteria
Pre-Built with Westlake Financial Underwriting Decisions
Display Decisions Based on your Desired Gross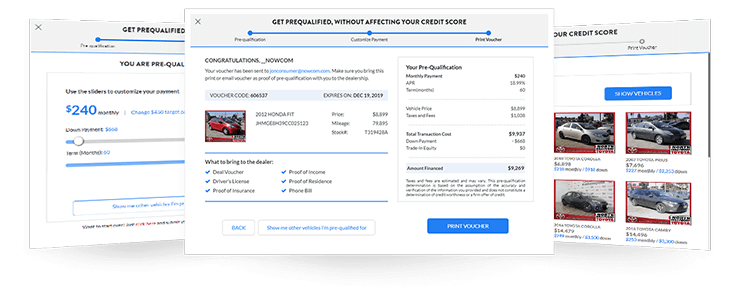 Dashboard & Reporting
DealerCenter helps you harness the power of your data to optimize the operation of your dealership. Analyze customer data and marketing spending to quickly see a return on investment (ROI) from your advertisement budget. Easily create custom dashboards and reports to know every aspect of the performance of your dealership.
Pre-built Reports to Manage your Dealership
Dashboards for a quick view of your business
Customize your Own Reports & Dashboard
Receive Schedule Reports by Email
Manage Inventory Costs, Aging & Profitability
Manage & Track Sales Activity and Effectiveness
Manage Marketing Spend and ROI
Measure Sales Revenue & Profitability
Monitor your BHPH Portfolio & Collection Activities
Measure the Effectiveness of Your Website Traffic
The most trusted Dealer Management System on the market
Why Wait? Schedule a Free Demo Today!
See how the #1 industry rated dealer management software can enhance your business today!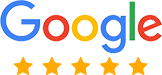 30 Days Free Trial - Optional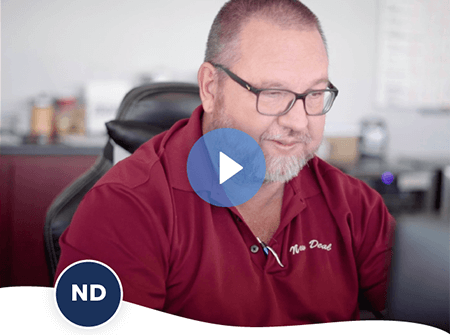 "I like that the DMS is web-based, and I can access it anywhere as long as I have internet. I can use it at home, anywhere and how I can scan the driver's license with my phone!"

Katalyia Willis
New Deal