Deal wizard for easy deal structuring.
Contracting and custom print packs.
Loan modifications, extensions, and date changes.
Accounts receivable and side note management.
Performance dashboards, reporting, and analytics.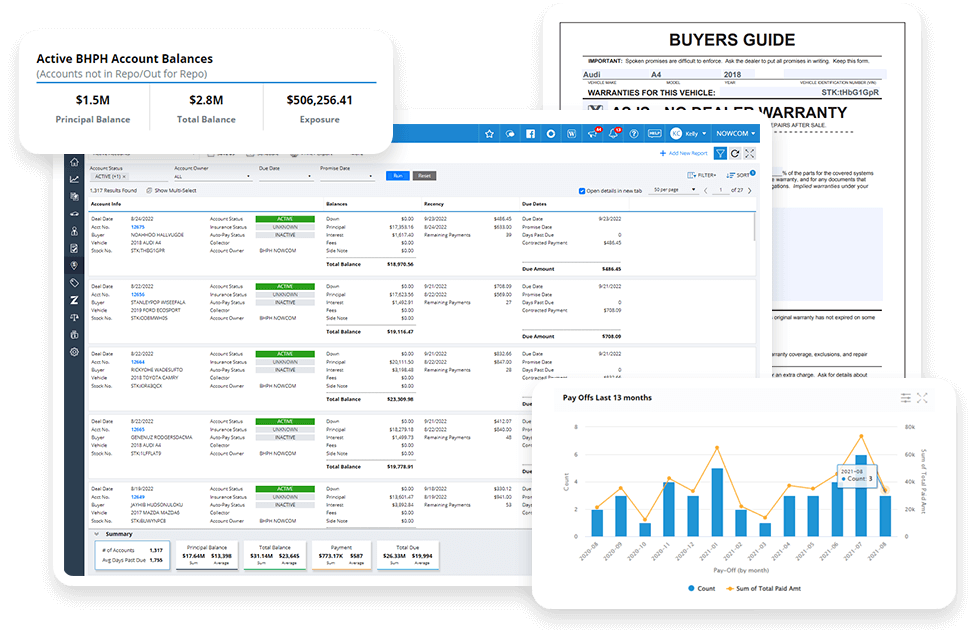 Related Finance Company (RFC) Management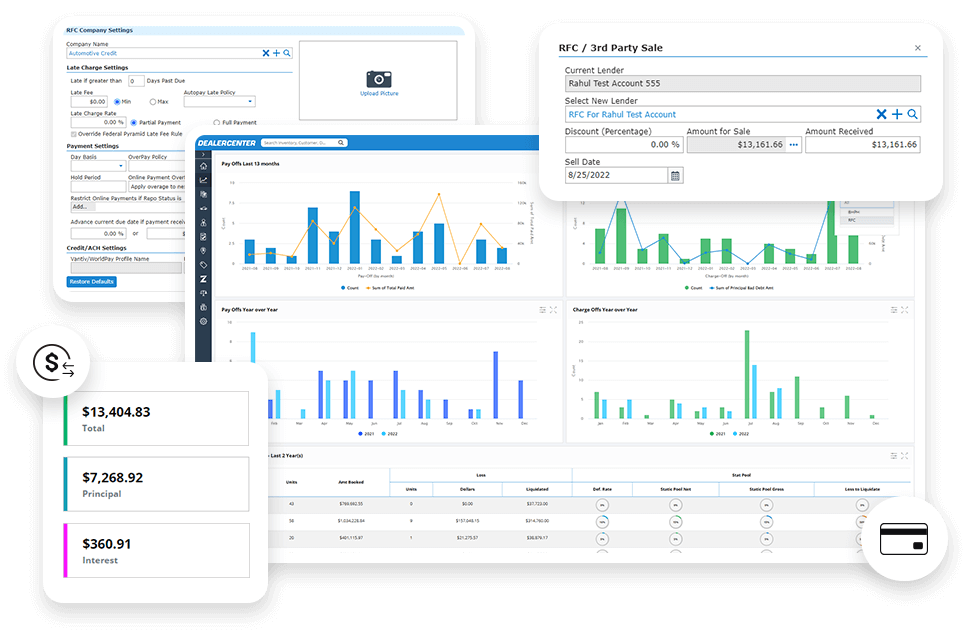 Track RFC payments and transactions with detailed reporting and notes. Facilitate 3rd party portfolio sales with performance reporting, collections, and delinquency statuses.
Collections and Payment Processing
Integrated ACH & credit card payment processing.
Automatic recurring payments.
Detailed payment history, and reporting.
Collections queue, call tracking, and notes.
Irregular payments and promise to pay tracking.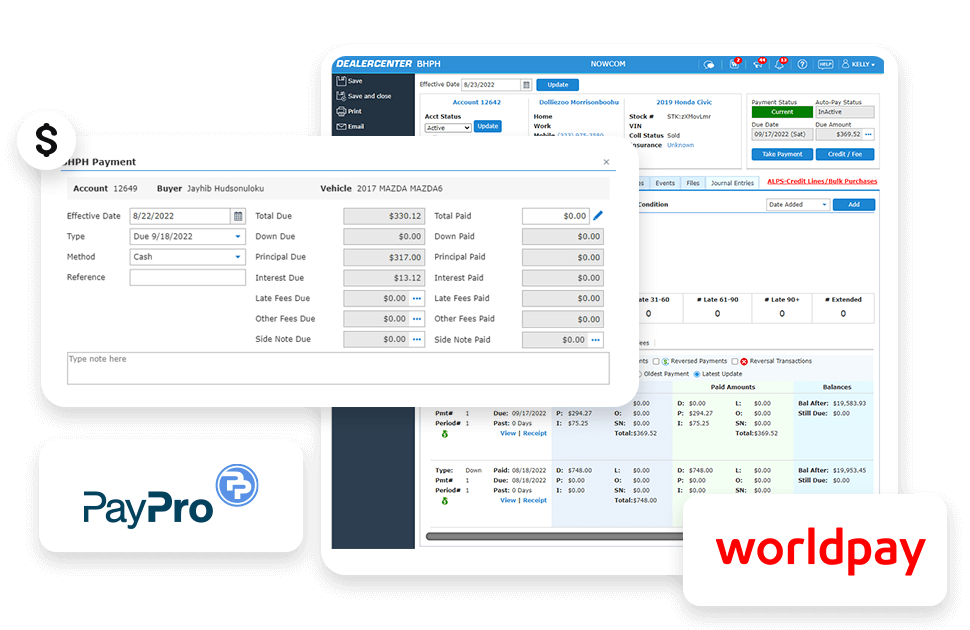 CREDIT BUREAU REPORTING VIA DATALINX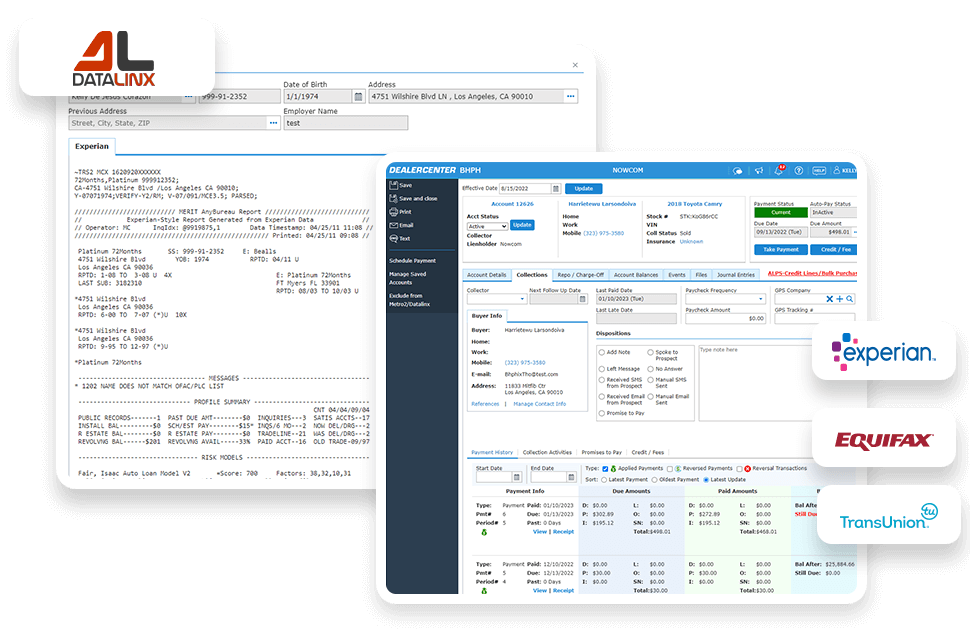 Datalinx aggregates the data and reports loan activity to the credit bureau agencies. 
Minimum portfolio size may be required.
Automate email and text messages to send payment reminders, past due notices, insurance expiration reminders, and other
custom templates.
Unlimited messaging and tracking in the system so you
can monitor all activity at any given time.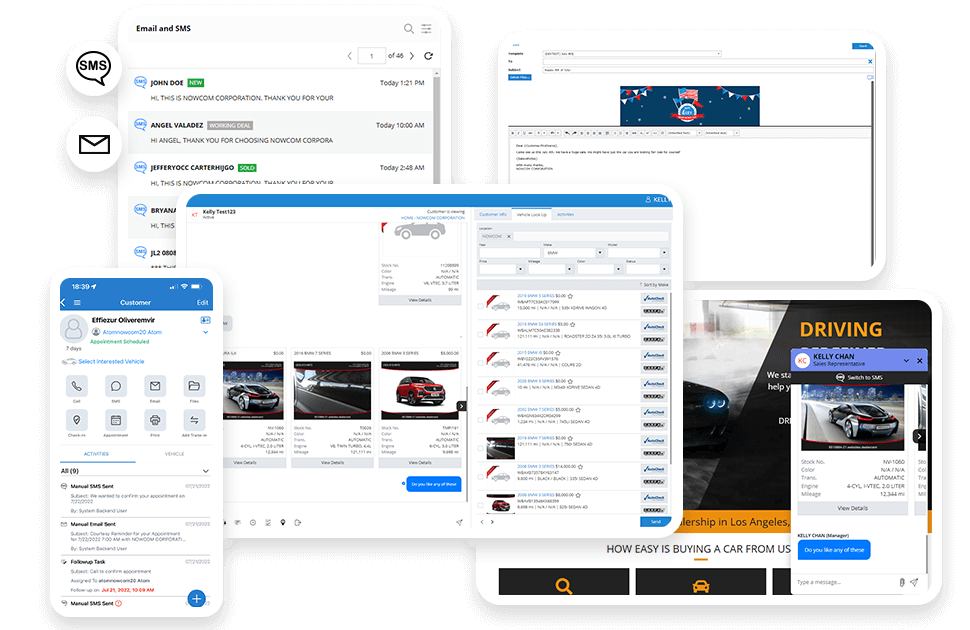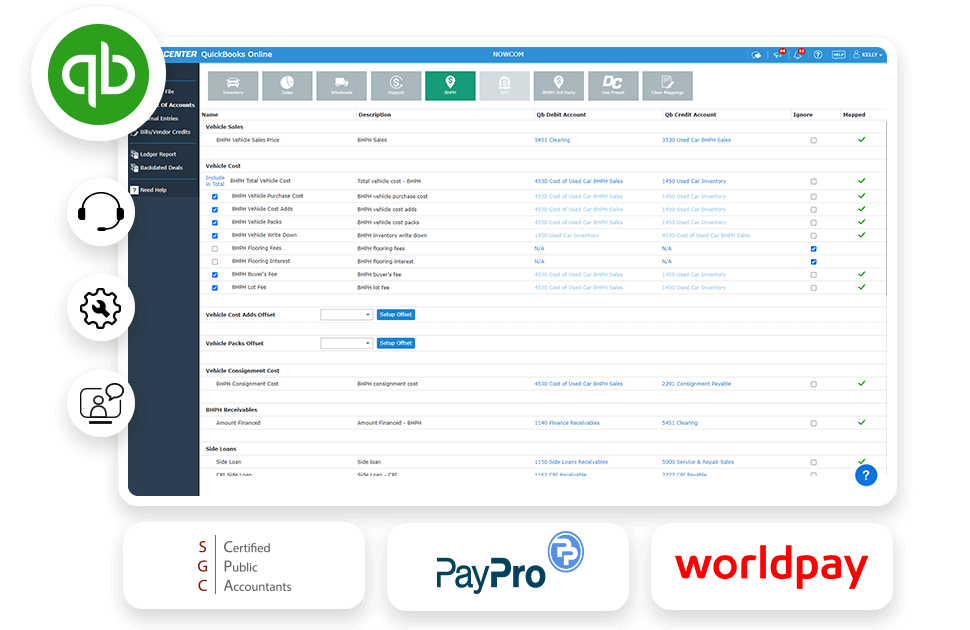 Compatible with QuickBooks Online edition.
Run scheduled reports to send to the accountant or bookkeeper.
Consultative services are available in partnership with SGC Certified Public Accountants.
Easy auto loan selling via integration with Agora marketplace.
Choose loans and make them available for bidding/sale within Agora.
One-click integration automatically transmits loan data to Agora.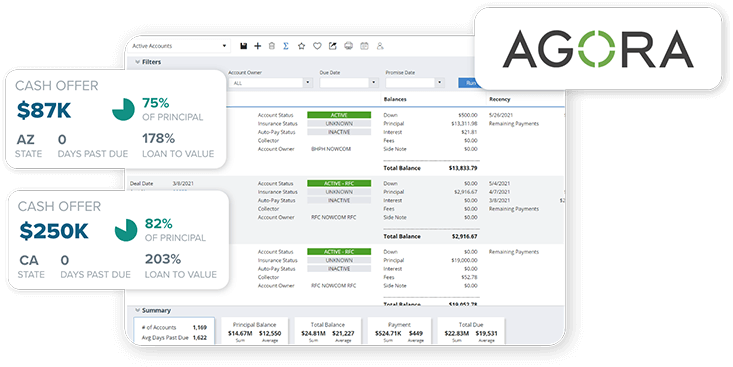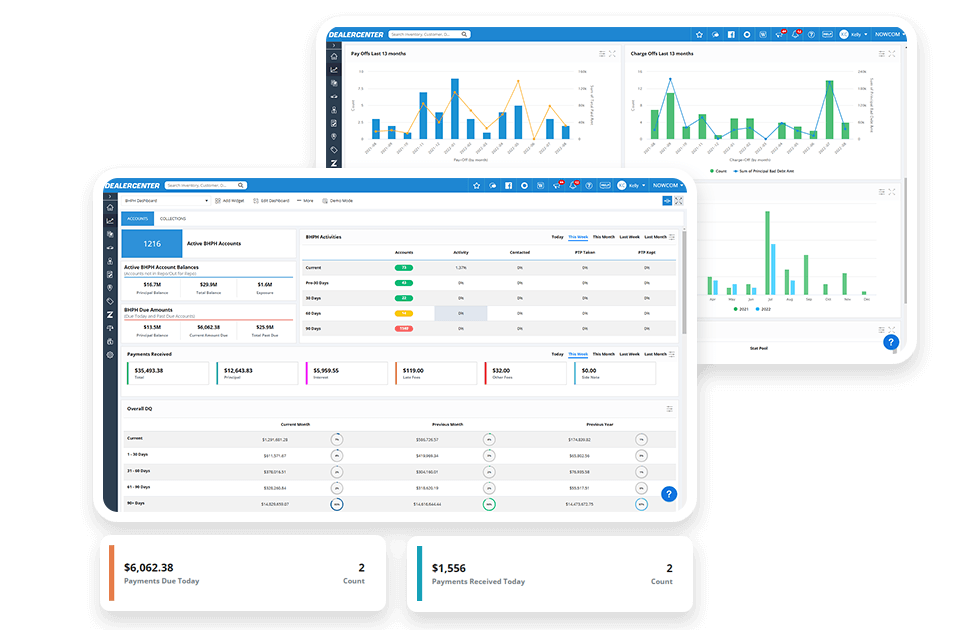 Monitor collections and portfolio performance with default
reports and dashboards built into DealerCenter.
Customize your reporting and conduct your analysis to ensure you have the insights you need to be successful.