Receive leads from any source, including Cars.com, Autotrader, CarGurus, and 50+ others.
Dedupe leads and maintain a clean customer list.
Automatically assign leads to your sales reps.
Track all sales rep activity and ROI.
Real-time dashboards track key performance metrics.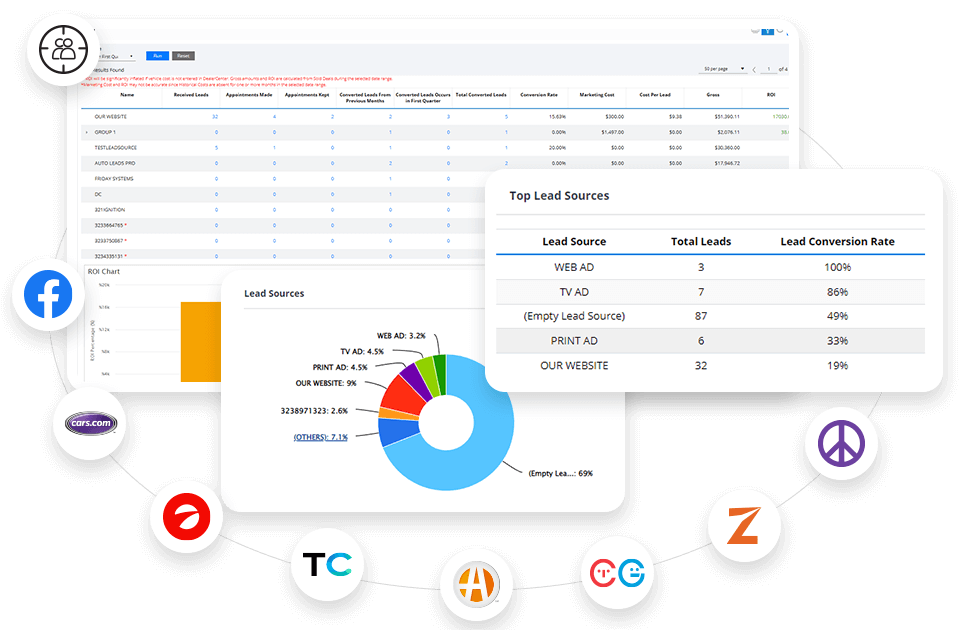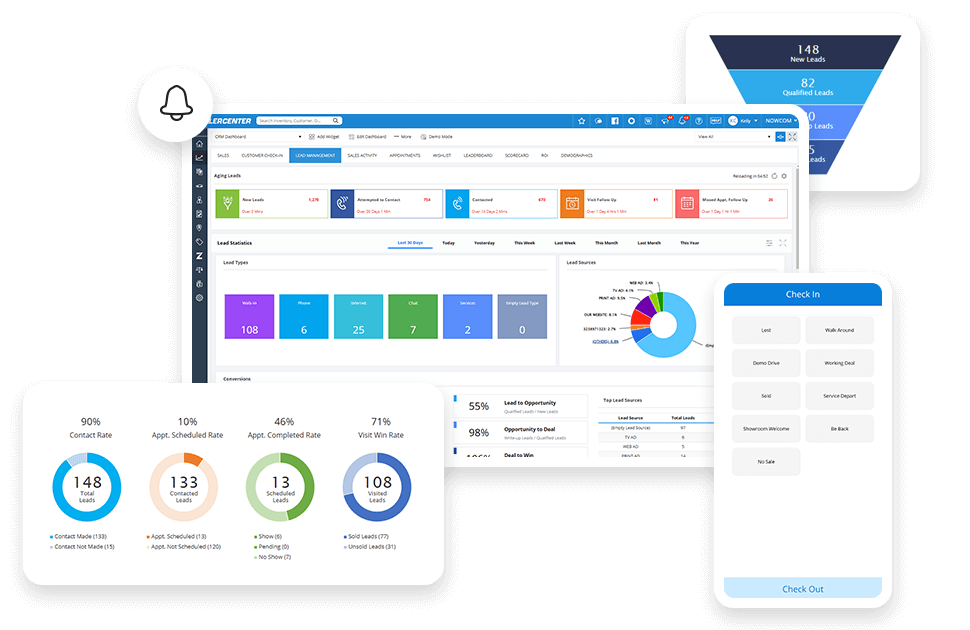 Create leads via Caller ID.
Capture your customer's interested vehicles/wishlist.
Automate customer interaction with custom workflows.
Manage compliance for your customer base.
Receive notifications for appointments, pending tasks, untouched prospects, and more.
CREDIT BUREAU & COMPLIANCE SERVICES
Experian, Equifax and TransUnion direct connect integrations.
Access credit profiles, FICO scores, OFAC and other bureau services.
Precise ID with KIQ fraud prevention and compliance solutions.
Automated Adverse Action Notices.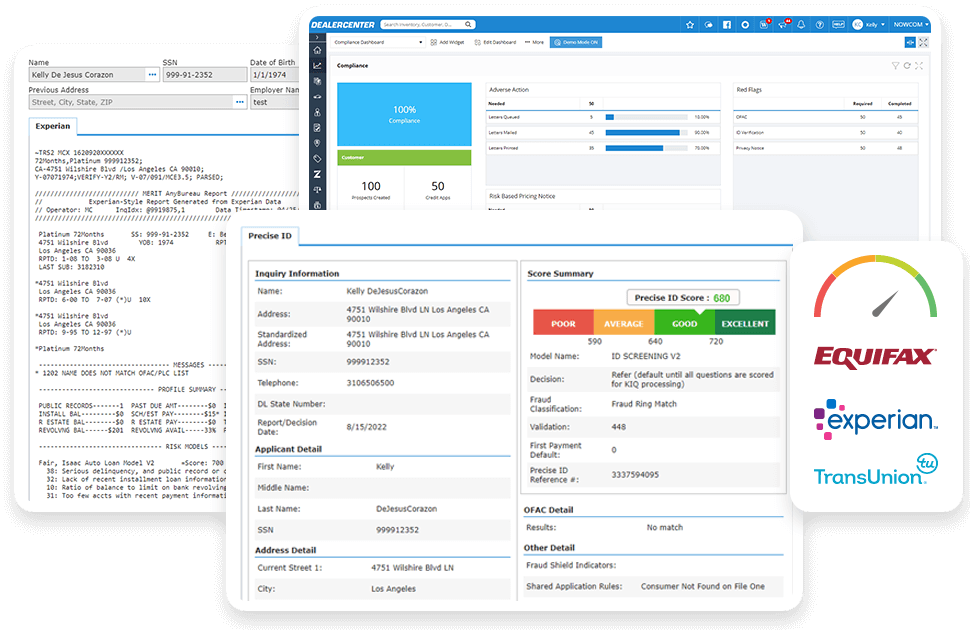 Click to Call and Call Recording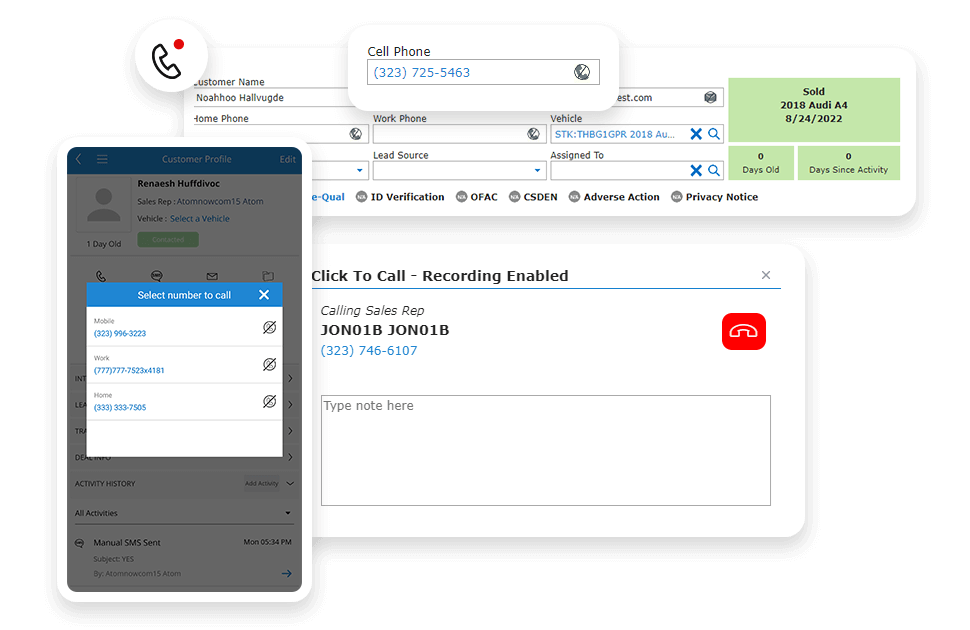 Make instant calls with a single click.
No complicated set-up.
Works with any phone including cell phones/desk phones.
Improve sales training by recording inbound & outbound phone calls.
Check customers into your dealership via mobile app.
Create a consistent experience for your customers through a customized checklist of action items for your sales team.
Allow managers to see real-time showroom floor/lot activity.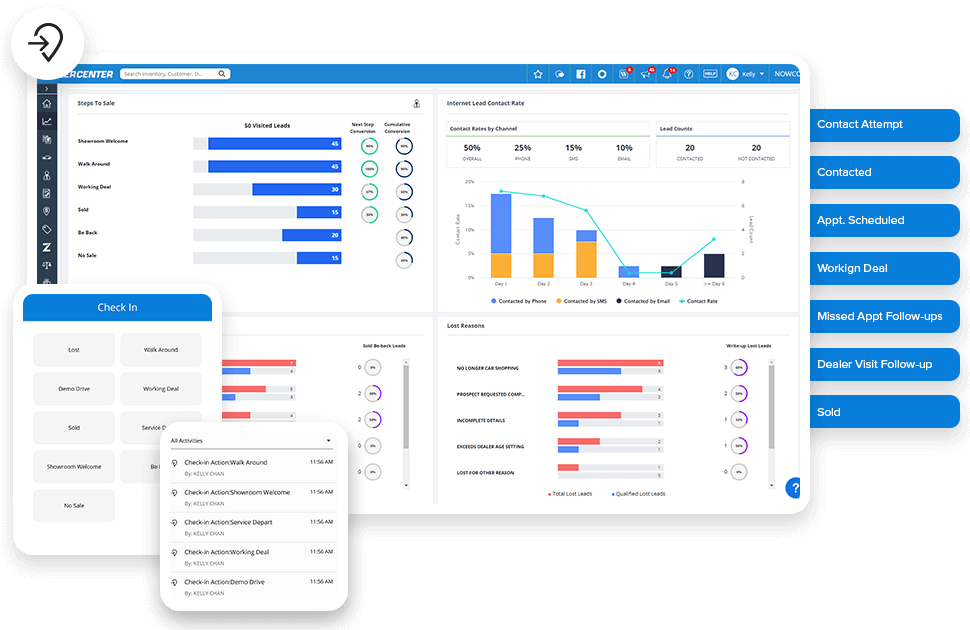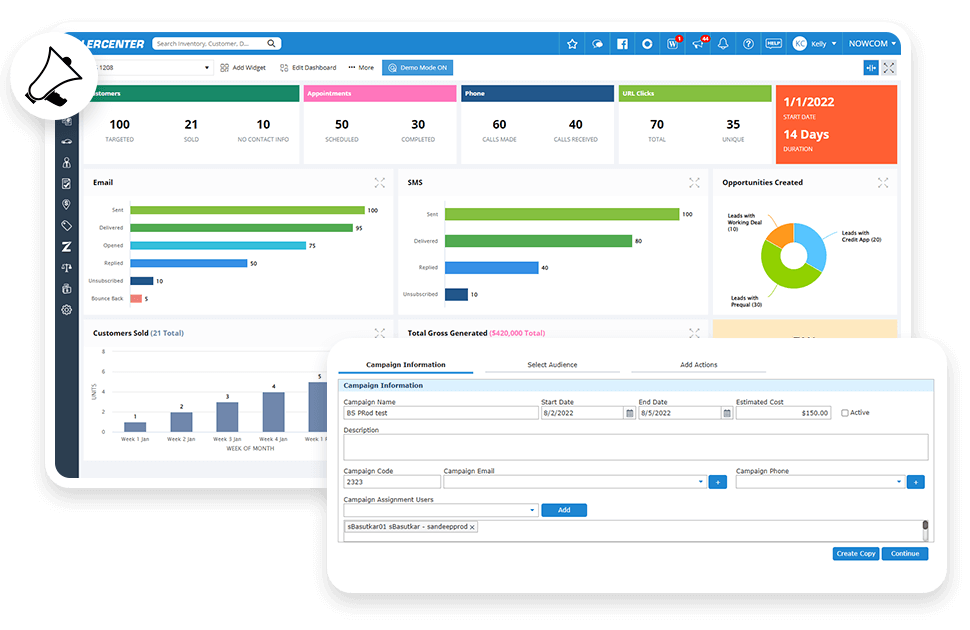 Create campaigns to re-engage your customer base.
Specify custom criteria to define your target audience.
Use email, SMS, and phone call marketing to reach your customers.
Measure the effectiveness of a campaign through key performance
indicators (KPIs) and custom dashboards.
Facebook Messenger Integration
Lead integration.
Video call capability.
Transfer chat to manager.
Integrated messaging center with Facebook messenger integration.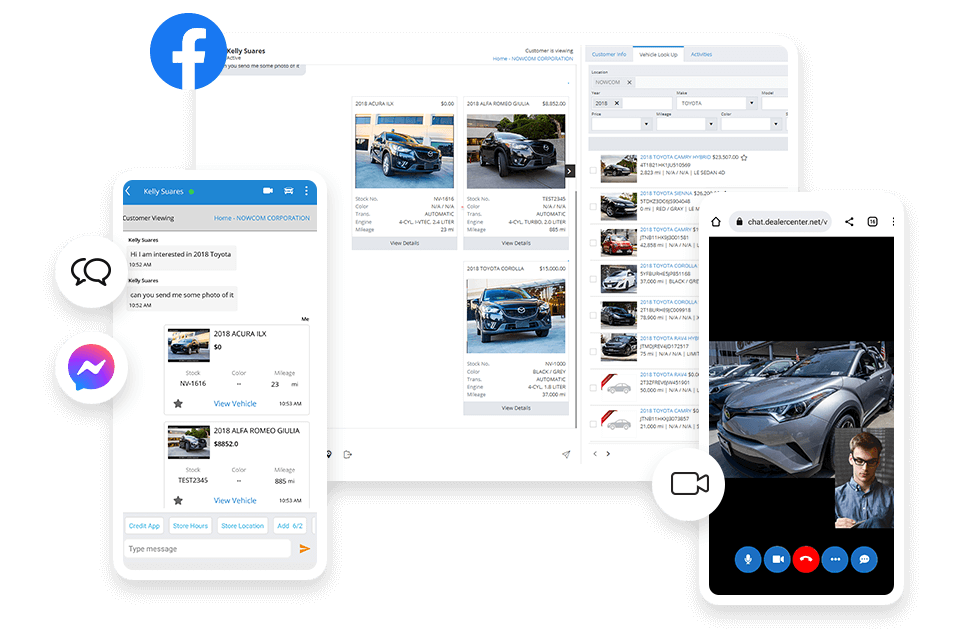 Send bulk text messages (SMS) and emails.
Send text messages with vehicle images (MMS) and related media.
Create custom email and SMS templates.
Access a library of seasonal and special occasion emails & SMS templates.
Track email/SMS delivery.
Receive real-time read receipts.
Tasks & Workflow Management
Define custom workflows to maximize customer engagement.
Automate outbound emails and text messages.
Utilize task automation to keep sales reps focused.
Never miss an opportunity with mobile notifications and reminders.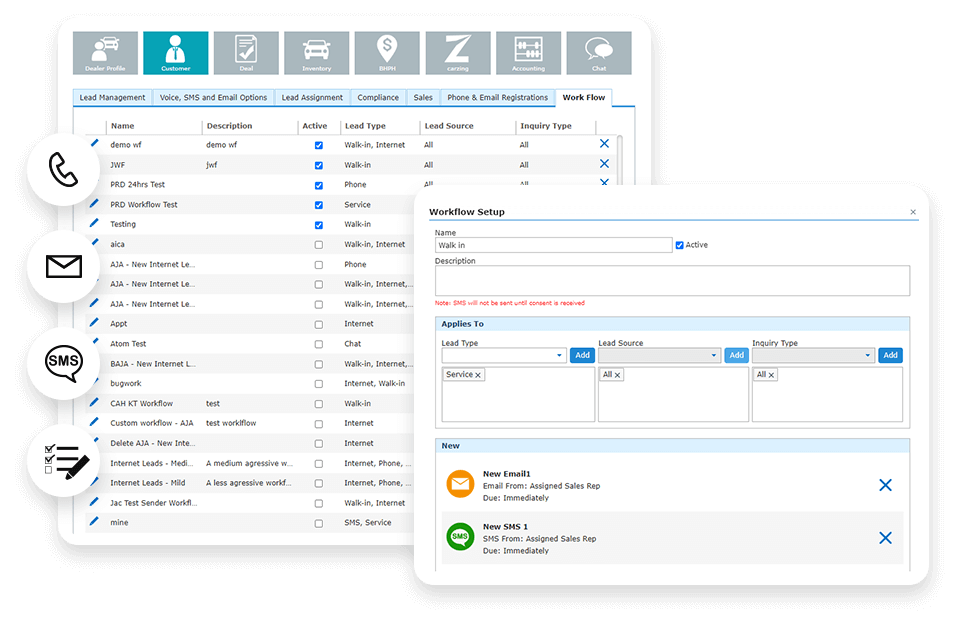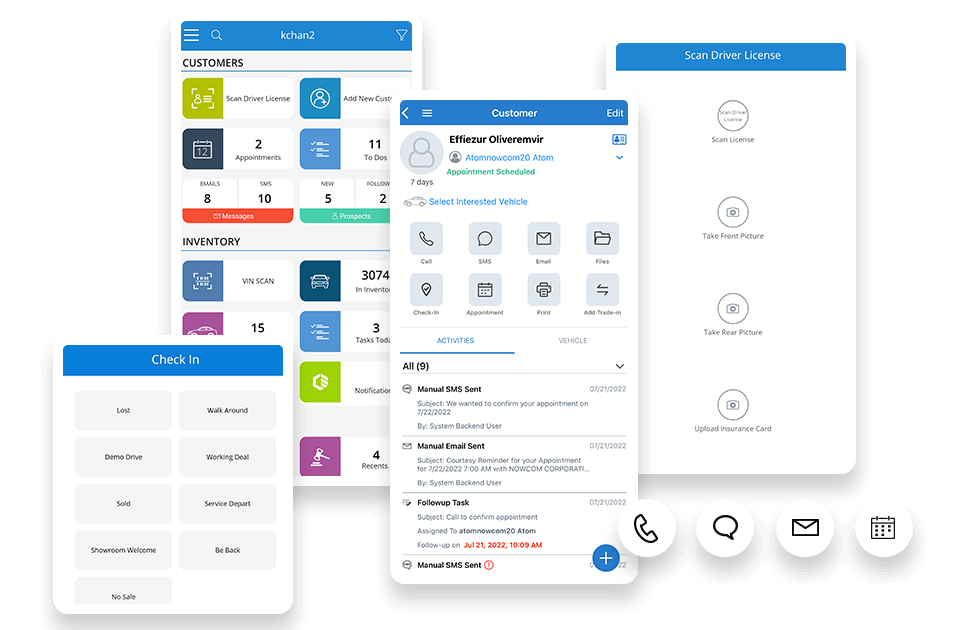 Driver's license scanning.
Customer check-in & check-out.
SMS text and email messaging.
Calendar, appointment, and task management.
Customizable notifications and alerts.
Customize your dashboards and analytics based on your business.
Quickly see month-over-month and year-over-year trends.
Monitor sales rep activity.
Gain insights on lead vendor performance.
Send scheduled reports.