Custom Responsive Websites
Fully customizable with extensive plug-in options available.
Secure sitewide HTTPS Encryption with SSL Certificate included.
Professional setup included with optional graphic design and professional services available.
Renders perfectly on any device.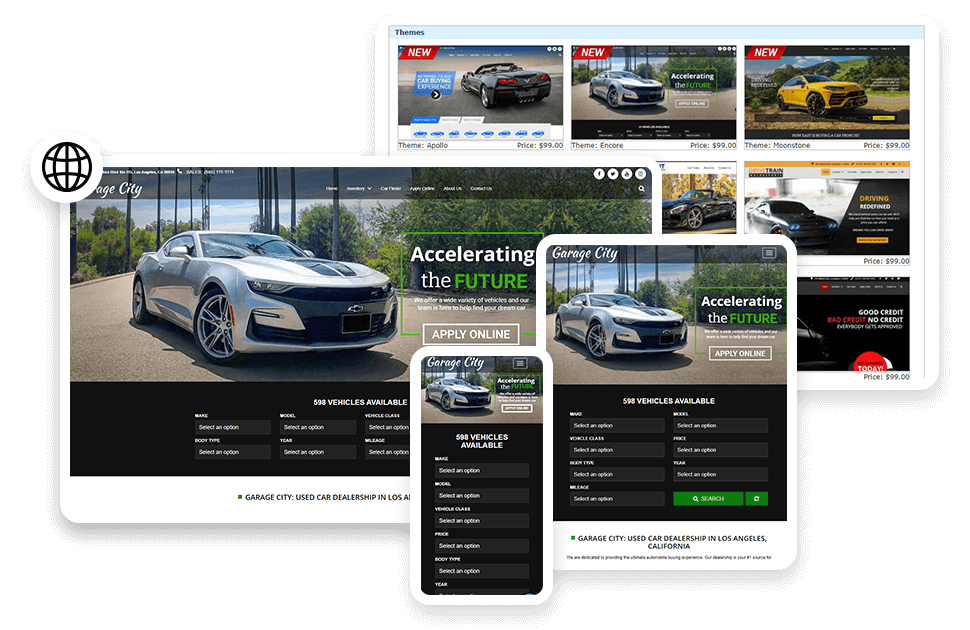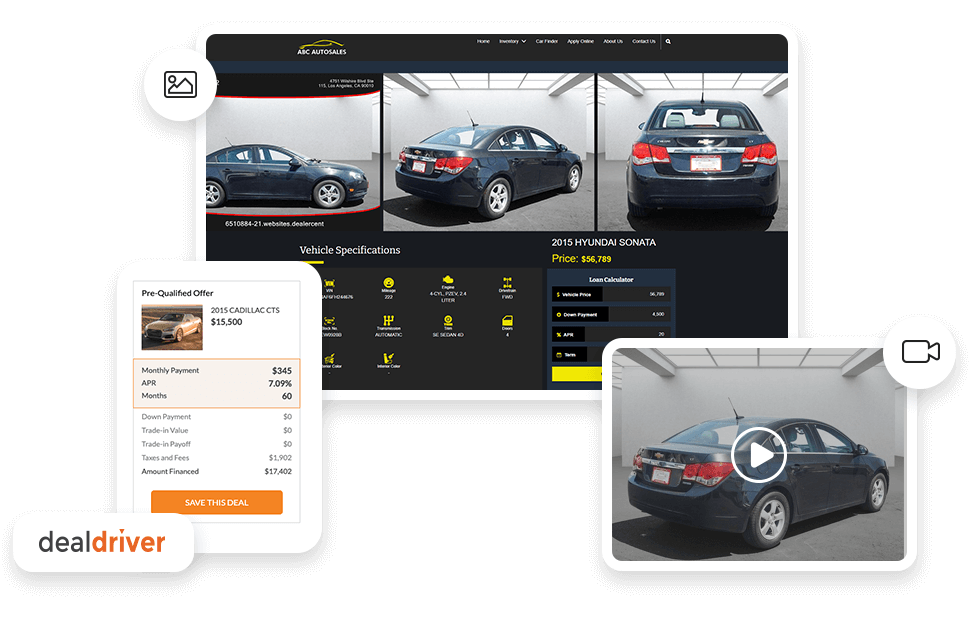 Unlimited high-resolution images and embedded vehicle videos.
Similar vehicle sections show comparable alternative options to shoppers.
Built-in payment calculator with optional DealDriver advanced pre-qualification tool.
Integrated vehicle history reports are available to share with online shoppers.
AUDIOEYE WEB ACCESSIBILITY
Website accessibility monitoring and management.
ADA compliance solution
Live website monitoring with automated compliance optimization.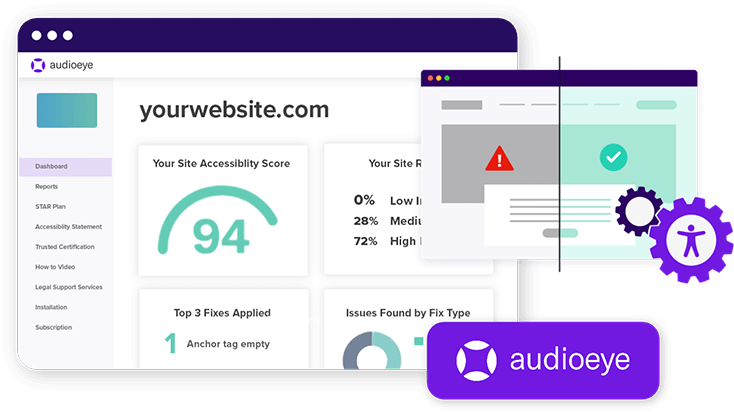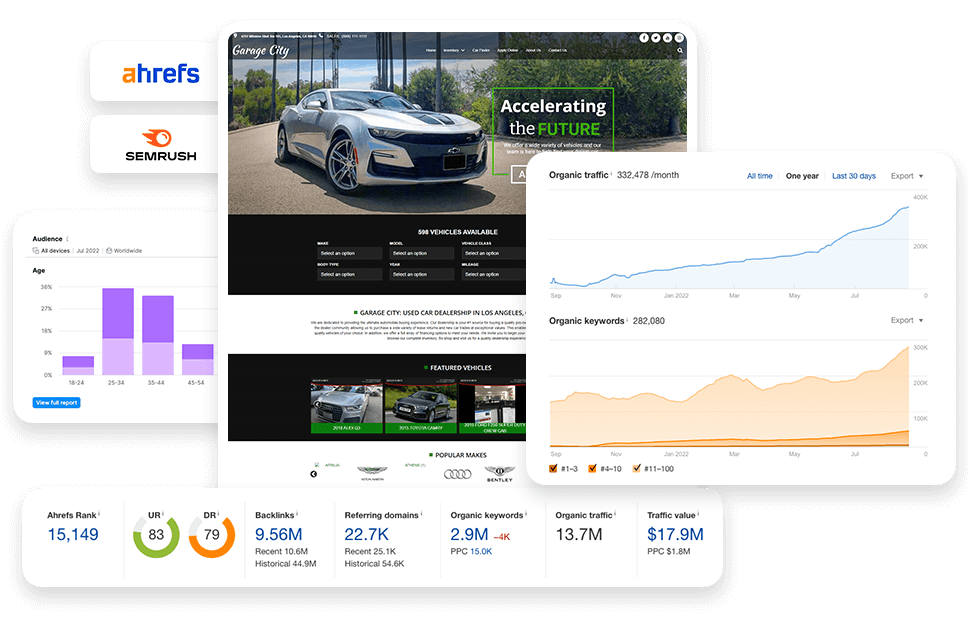 Mobile optimized to enhance Google ranking.
Expert metadata implementation to improve visibility in Search Engine Results Pages (SERP).
Yoast SEO integration to optimize metatags and link elements to maximize search ranking.
Monthly performance monitoring using Google Analytics, Tag Manager, and Search Console.
Customers structure their deal with advanced pre-qualification.
Instantly generate financing options, showing online shoppers specific monthly and down payment options.
Custom config specific financing criteria and profitability thresholds.
Easy plug-in to enhance the online shopping experience.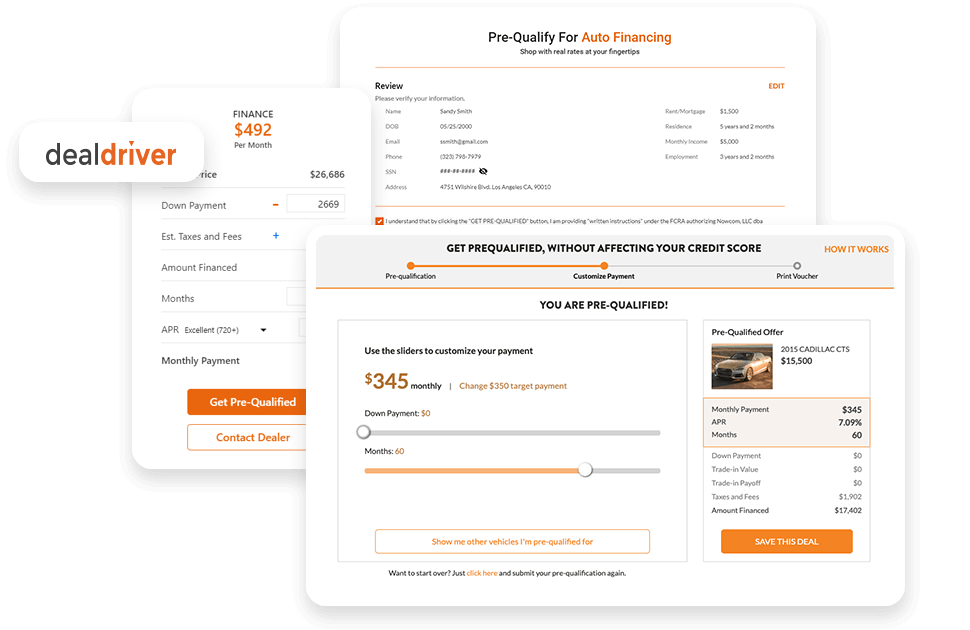 Professional branding & Design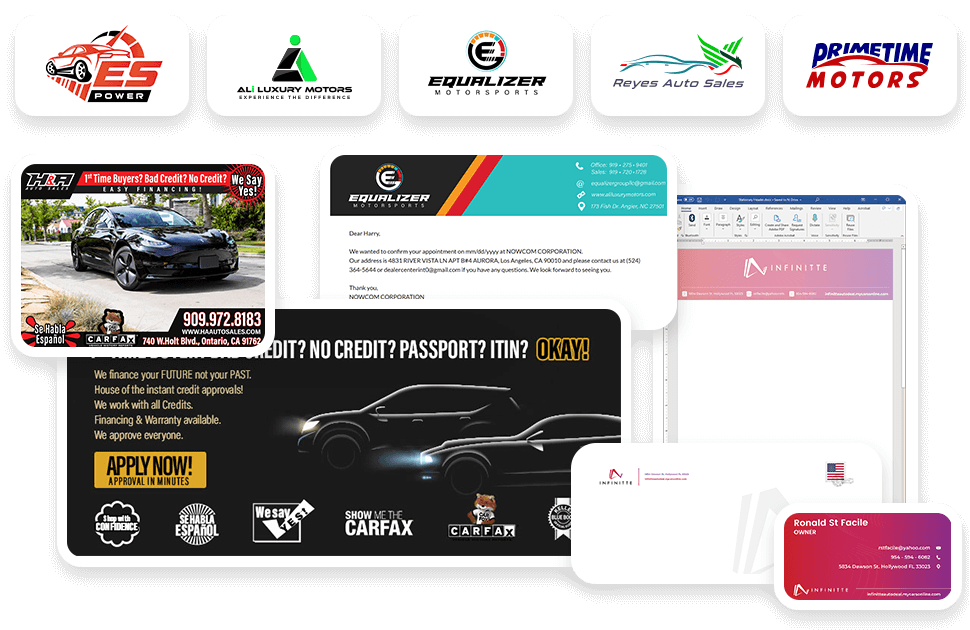 Give your dealership that polished and professional look to help you stand out from your competition. Let our team of designers take your brand to the next level.
Business Name Logo Design.
Business Card Templates.
Social Media & Website Banner Ads.
Custom Photo Overlays.
Email Templates, Letterhead, Envelopes and More.
Instant Chat Displays on Website.
Video Call Capability.
Transfer Chat to Manager.
Integrated Messaging Center with Facebook Messenger Integration.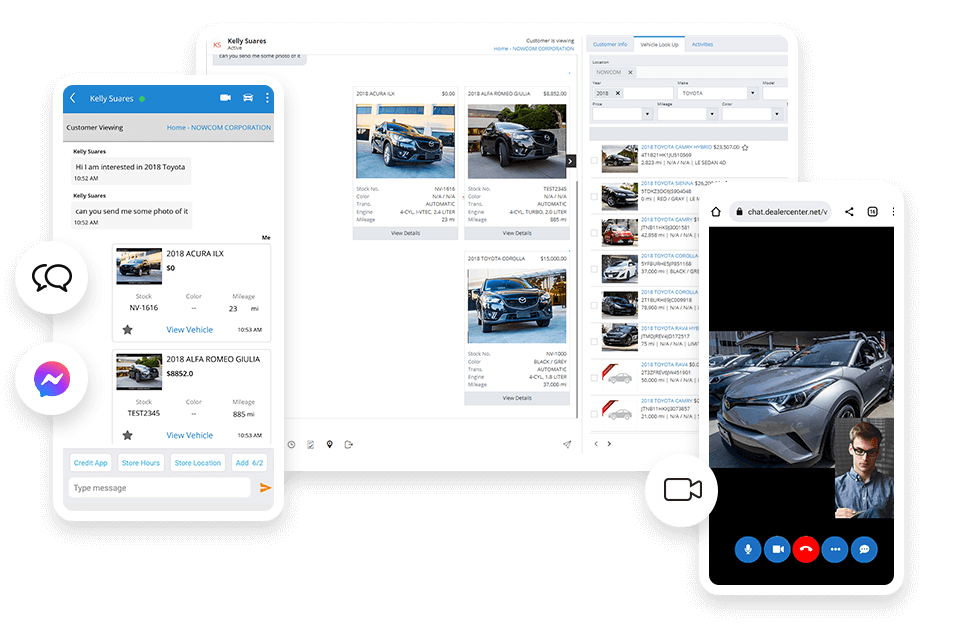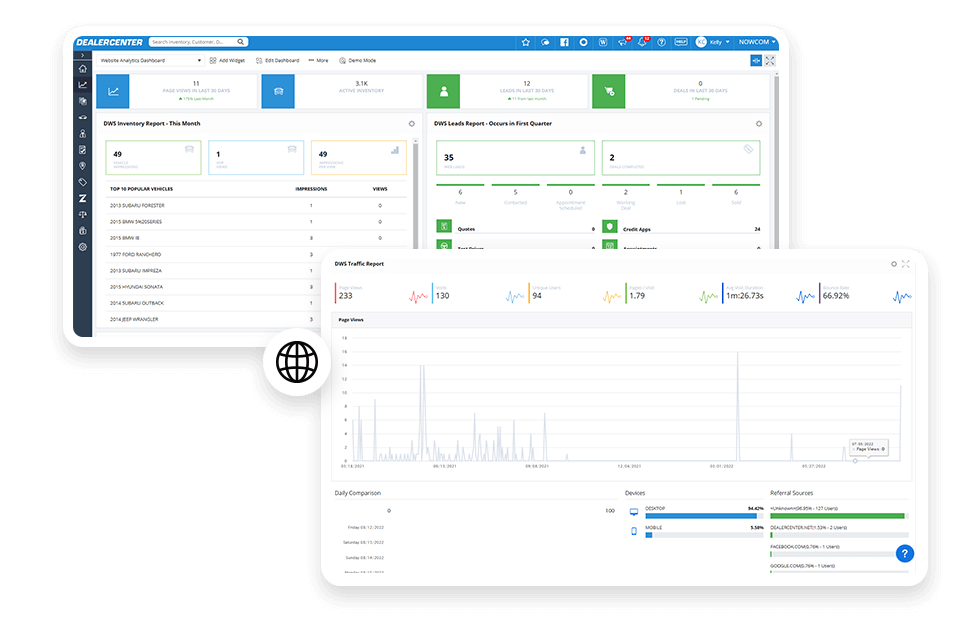 Track page views, website traffic, unique visitors,
and bounce rates.
Determine conversion rates for all lead activity
generated by your website.
Advanced reporting for referral sources, devices and
most popular vehicles viewed.