Automatically feed inventory to all top listing sites such as CarGurus, Autotrader, Craigslist, Cars.com, and more.
Establish custom feeds to any site you want to list your inventory.
Configure posting frequency and automation preferences.
Enhance vehicle images with photo overlays and editing tools.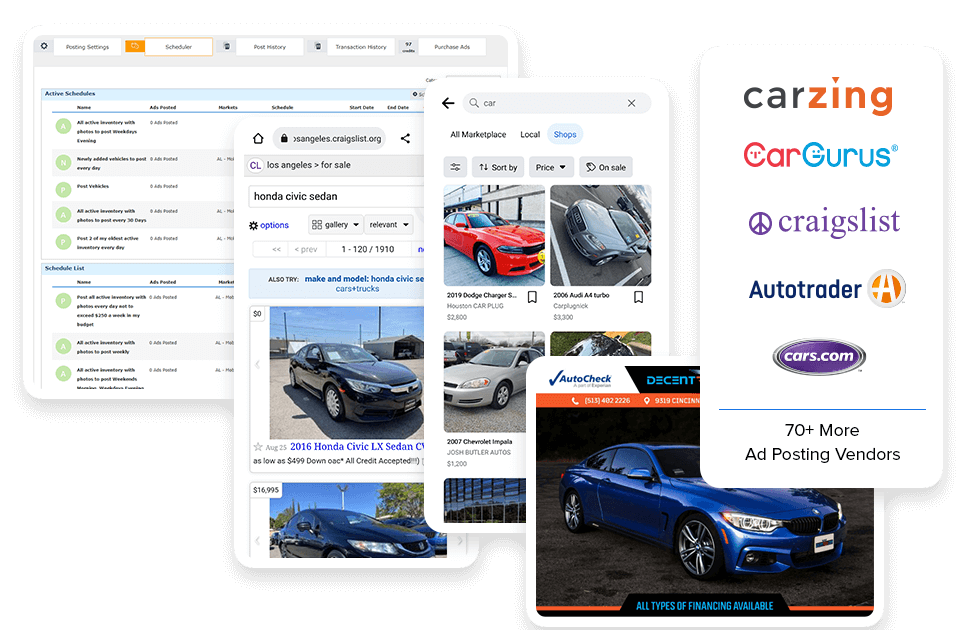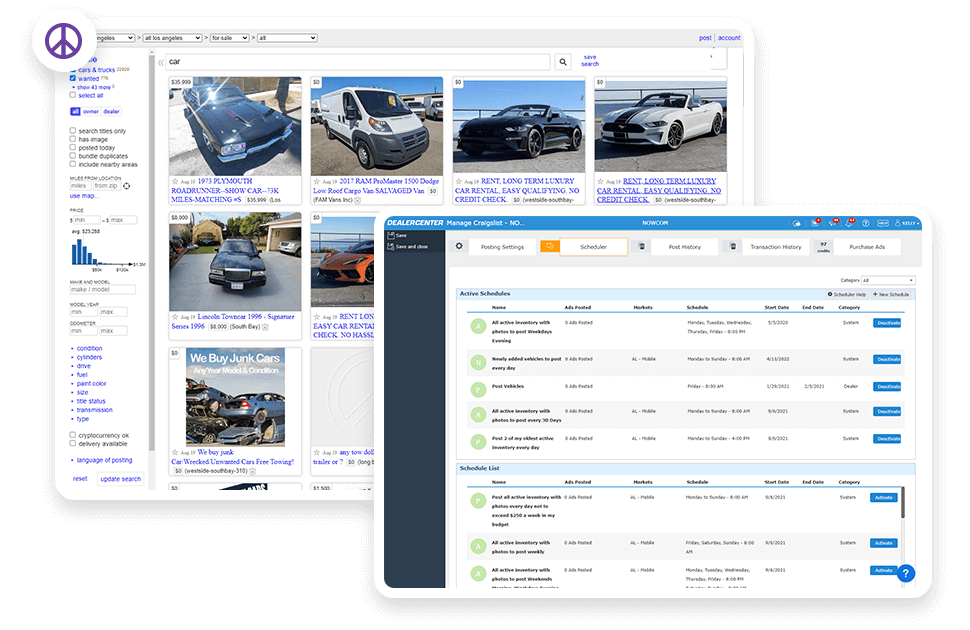 Automate postings to multiple markets.
Schedule specific posting times and days to optimize results.
Utilize professionally-designed ad templates or customize your own.
$5 pass thru per post, no mark-up.
Car listing site with instant pre-qual integrated.
Send prequalified leads, prospect offers and vehicle inquiries directly to any DMS, CRM, or email address.
Customize prequalification settings and profitability minimums.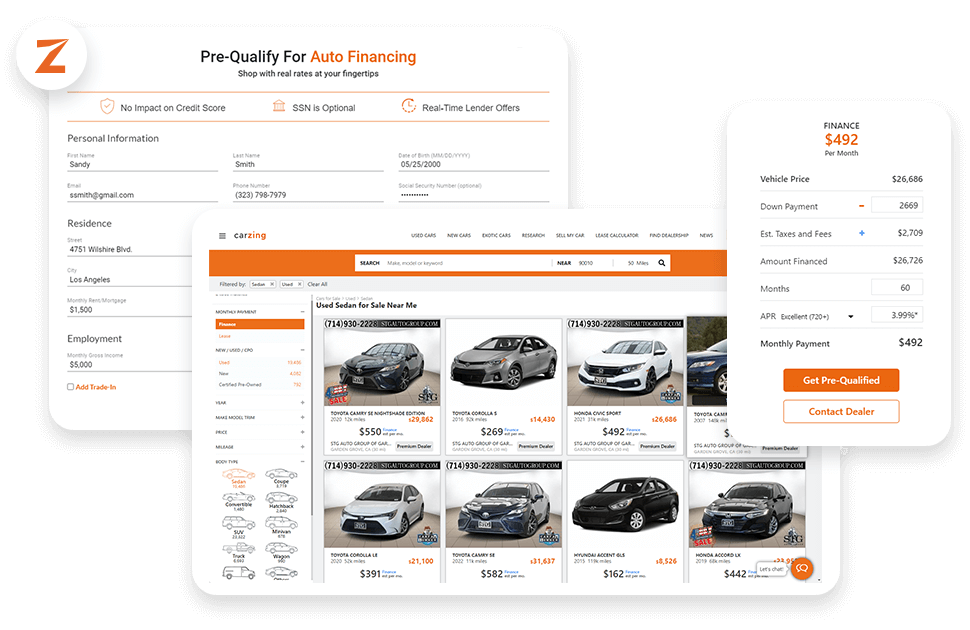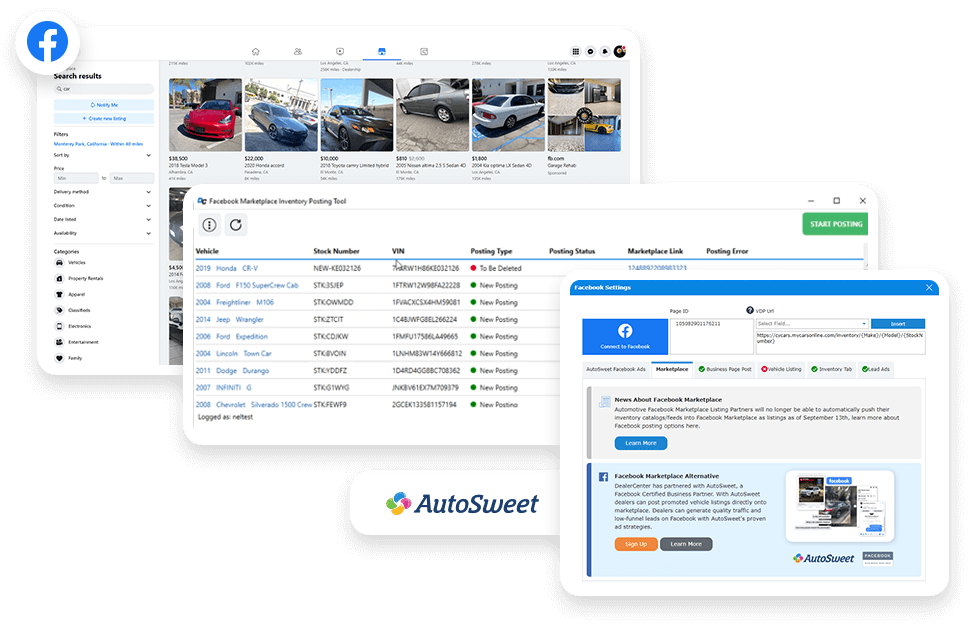 List inventory on a custom tab on your dealership's Facebook page.
Automatically Post Promoted Inventory Ads to Facebook Marketplace and the News Feed with AutoSweet.
Create custom campaigns and retarget ad viewers with the AutoSweet integration.
Customers can chat, make offers, schedule a test drive, request a quote, and more directly from Facebook.
Automatically post your DealerCenter inventory to OfferUp – the largest mobile marketplace in the U.S.
Use OfferUp's Promoted Placements to target buyers.
Easily track your vehicle ad performance with built-in analytics and reporting.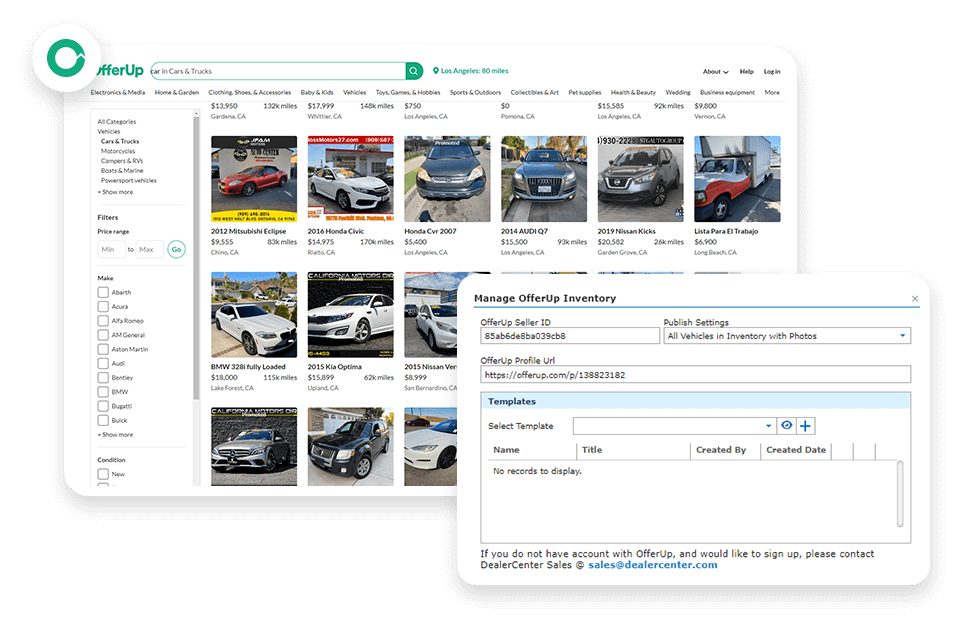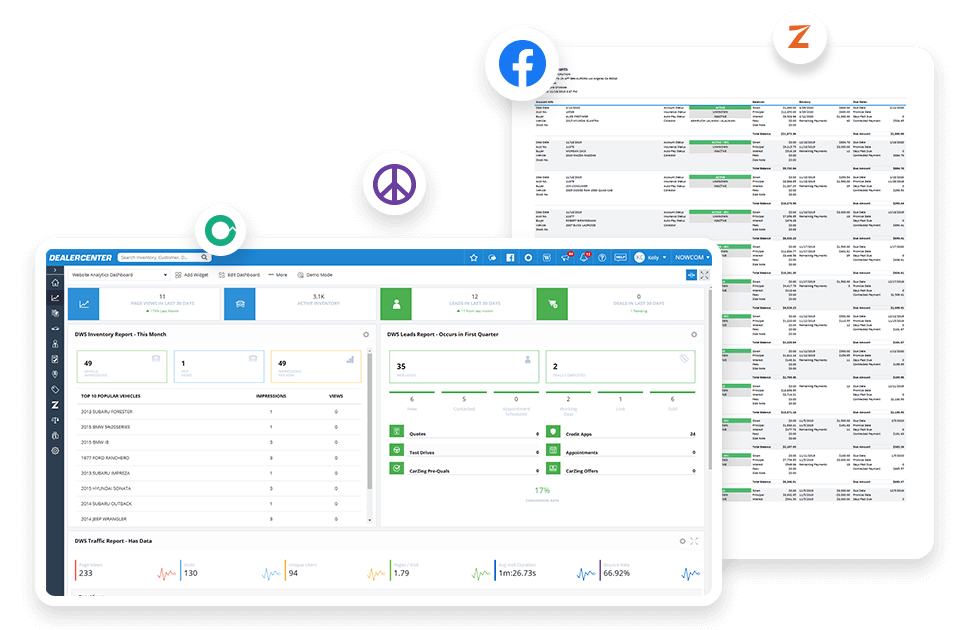 Track leads from all digital marketing campaigns.
Quickly view your ROI from all marketing channels.
View key metrics for social media activity.