Photo overlay templates and custom design.
Direct feeds to any 3rd party listing site.
Automated scheduled postings.
Craigslist automation.
OfferUp Customizable Posting.
Facebook Marketplace.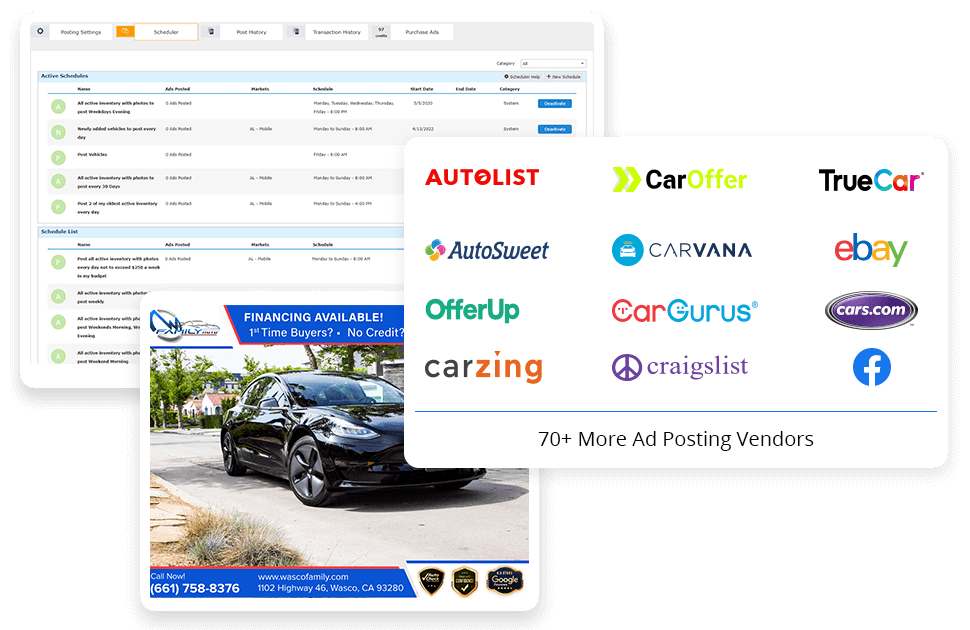 AUCTION ACCESS & VEHICLE ACQUISITION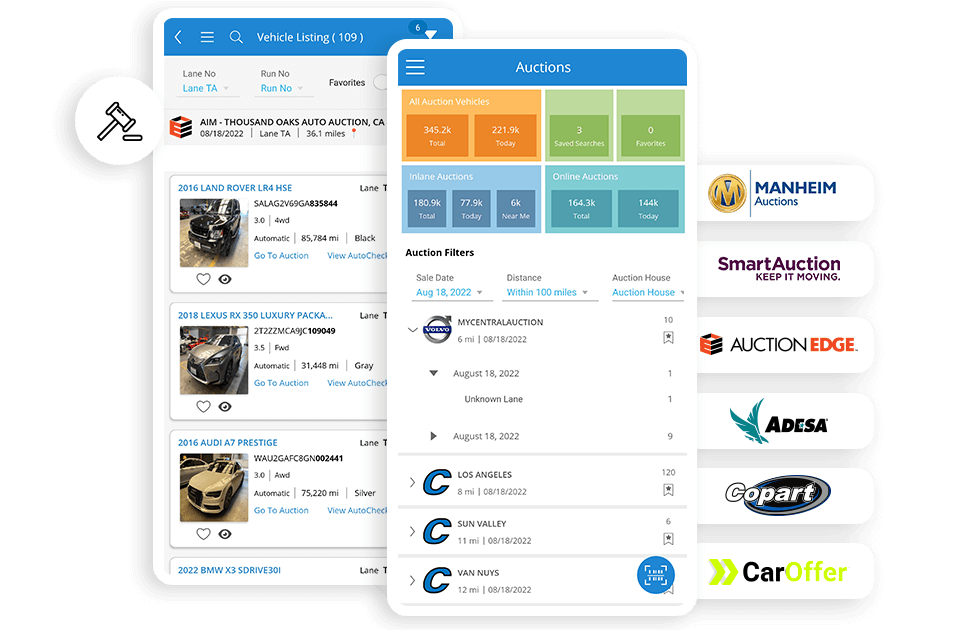 View upcoming auction sales in your area.
Search based on auction name, vehicle details, and vehicle distance.
Access vehicle details, book values, condition reports, and more.
View current prospects interested in auction vehicles.
Save your favorite vehicles to your Wishlist.
Mobile app functionality expedites your vehicle acquisition process.
J.D. Power Values, KBB, BlackBook, and Manheim valuation services.
Quickly see wholesale, trade, private party, and retail values.
Monthly subscriptions with unlimited users.
Mobile app compatible with VIN scan, great for auction use.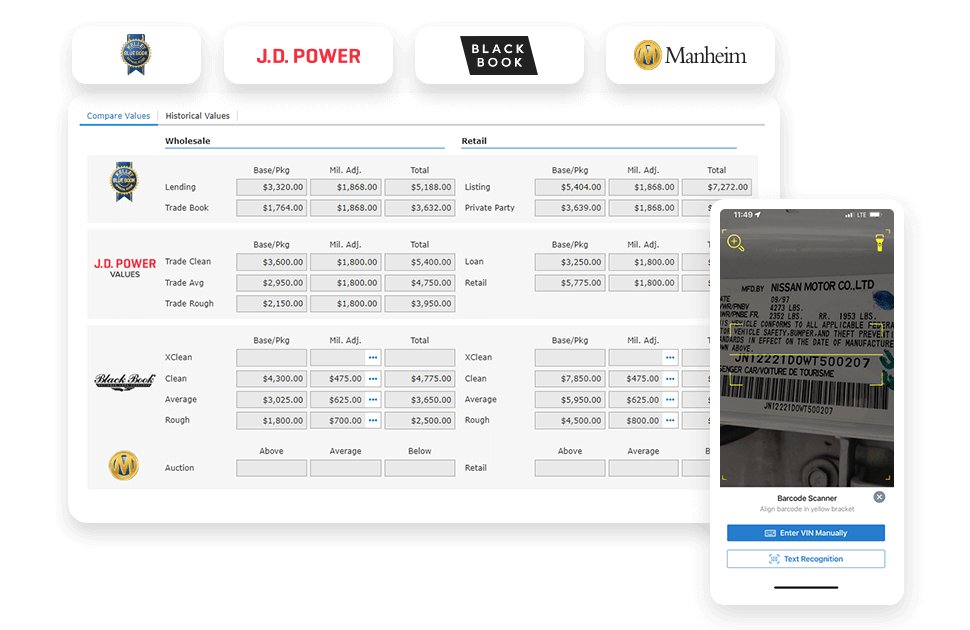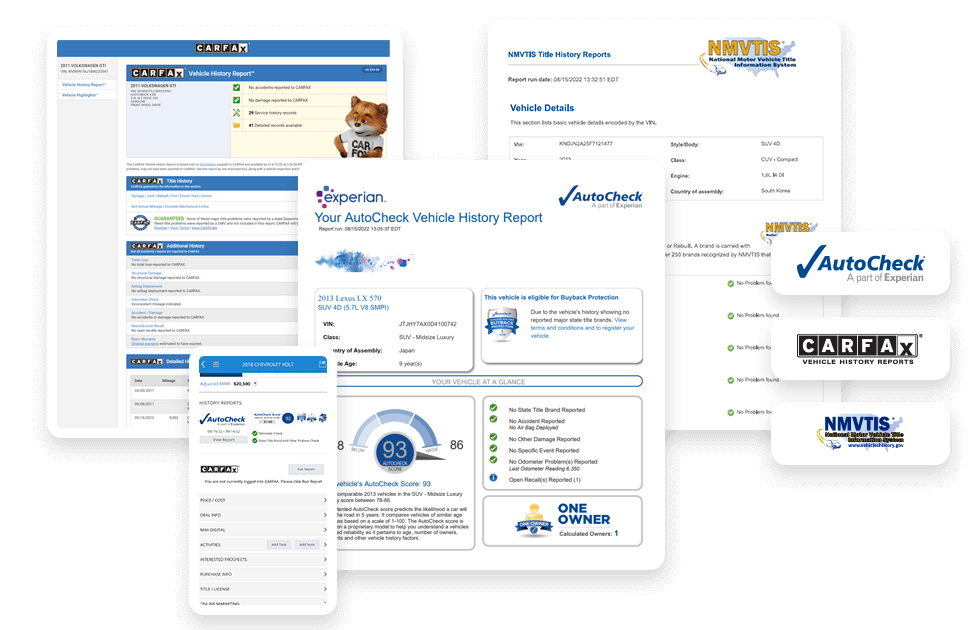 AutoCheck vehicle history reports powered by Experian Automotive.
CarFax vehicle history reports integration.
Mobile app compatible with VIN scan, great for auction use.
Price your vehicle based on extensive data from the used-vehicle market with MAX Digital right inside DealerCenter.
Buy vehicles confidently.
Data-Backed valuations.
Local market pricing.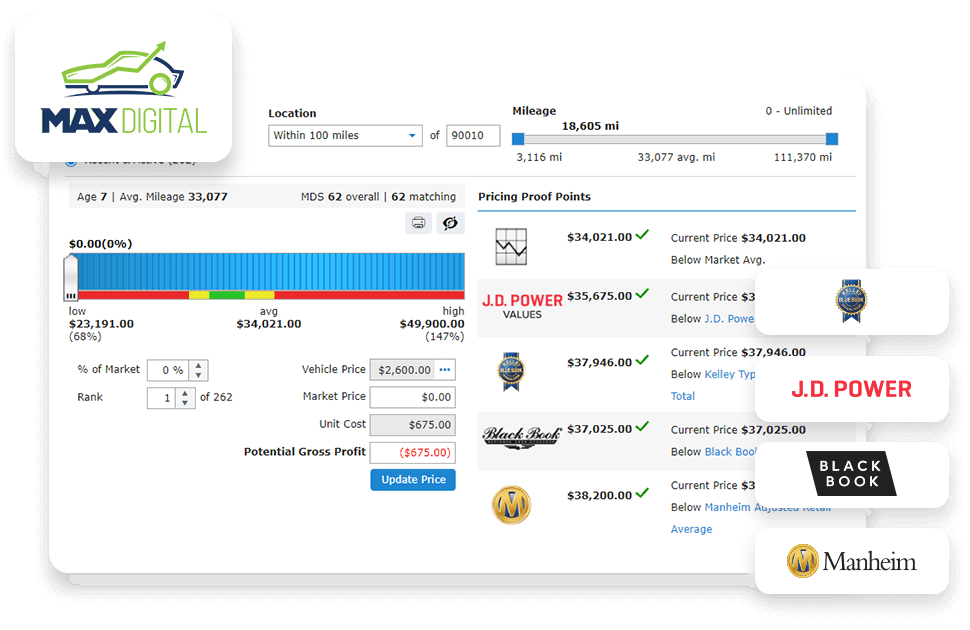 FLICKFUSION INVENTORY VIDEOS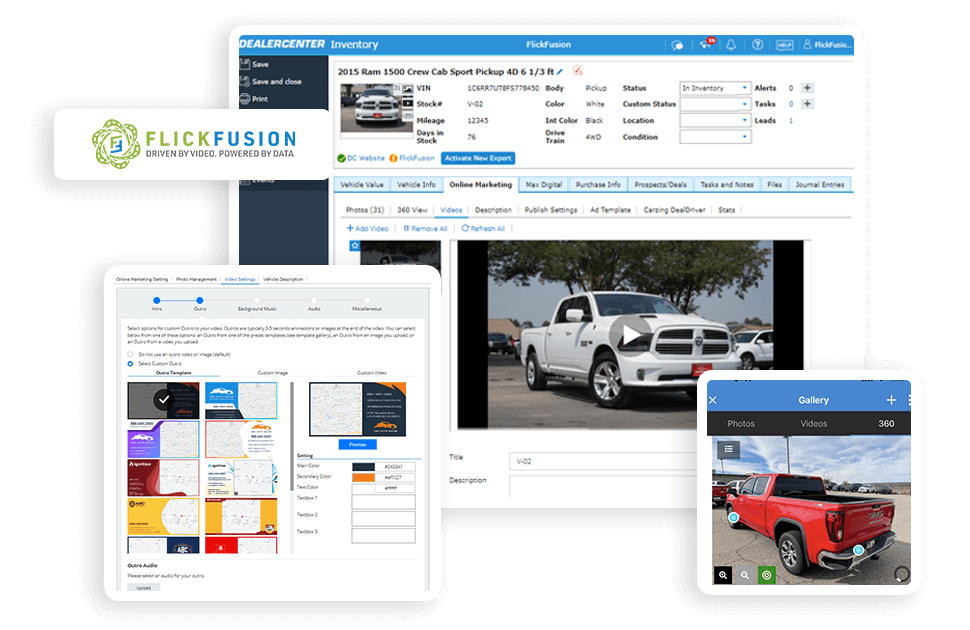 AutoSpin 360.
Live video & audio.
Enhanced customer engagement.
Custom video features.
Unlimited photo uploads.
Drag & drop photo organizer.
Customizable Photo Overlays.
Default "Coming Soon" photo placeholders for recent vehicle acquisitions.
Mobile app compatible, instantly sync photos for ad posting or website display.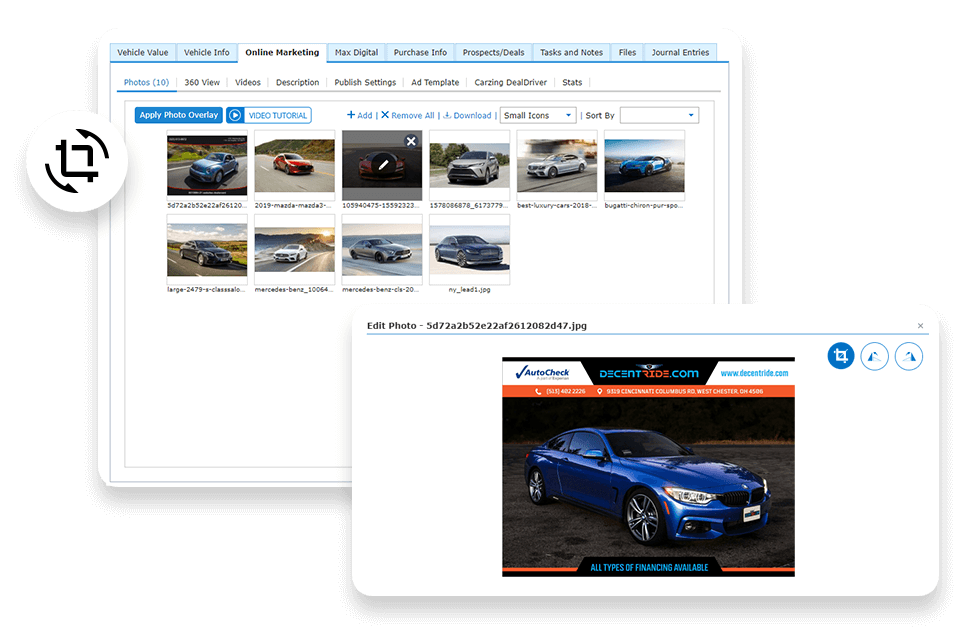 Facebook Scheduled Business Page Posting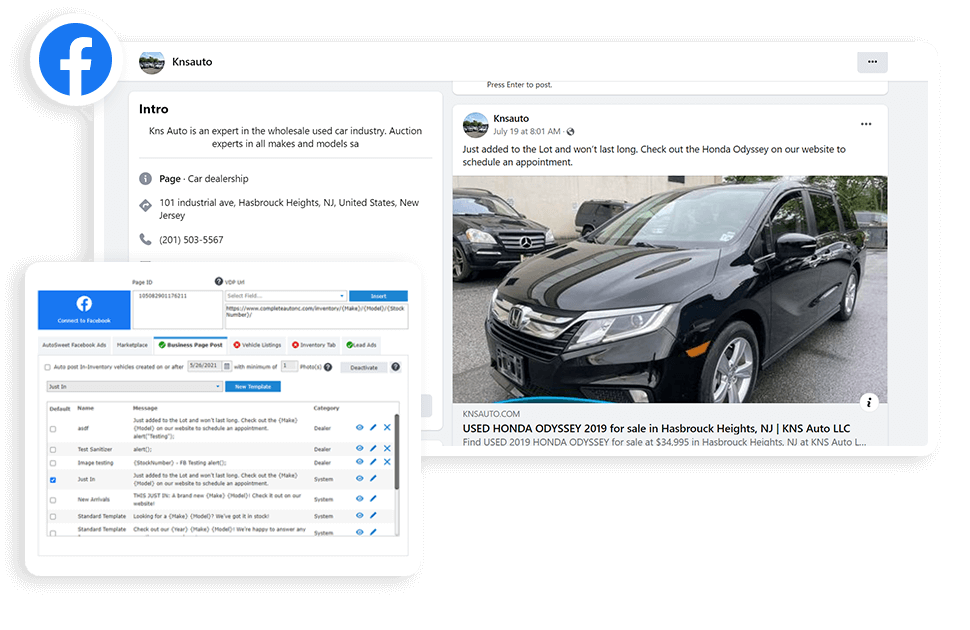 Automate posting to your business page.
Easy link to your website.
Custom templates for your business needs.
Increase your social media presence.
Window Stickers & Buyers Guide
Choose from multiple different window sticker templates.
Auto-populate vehicle details on the buyer guide.
Format and print from within DealerCenter.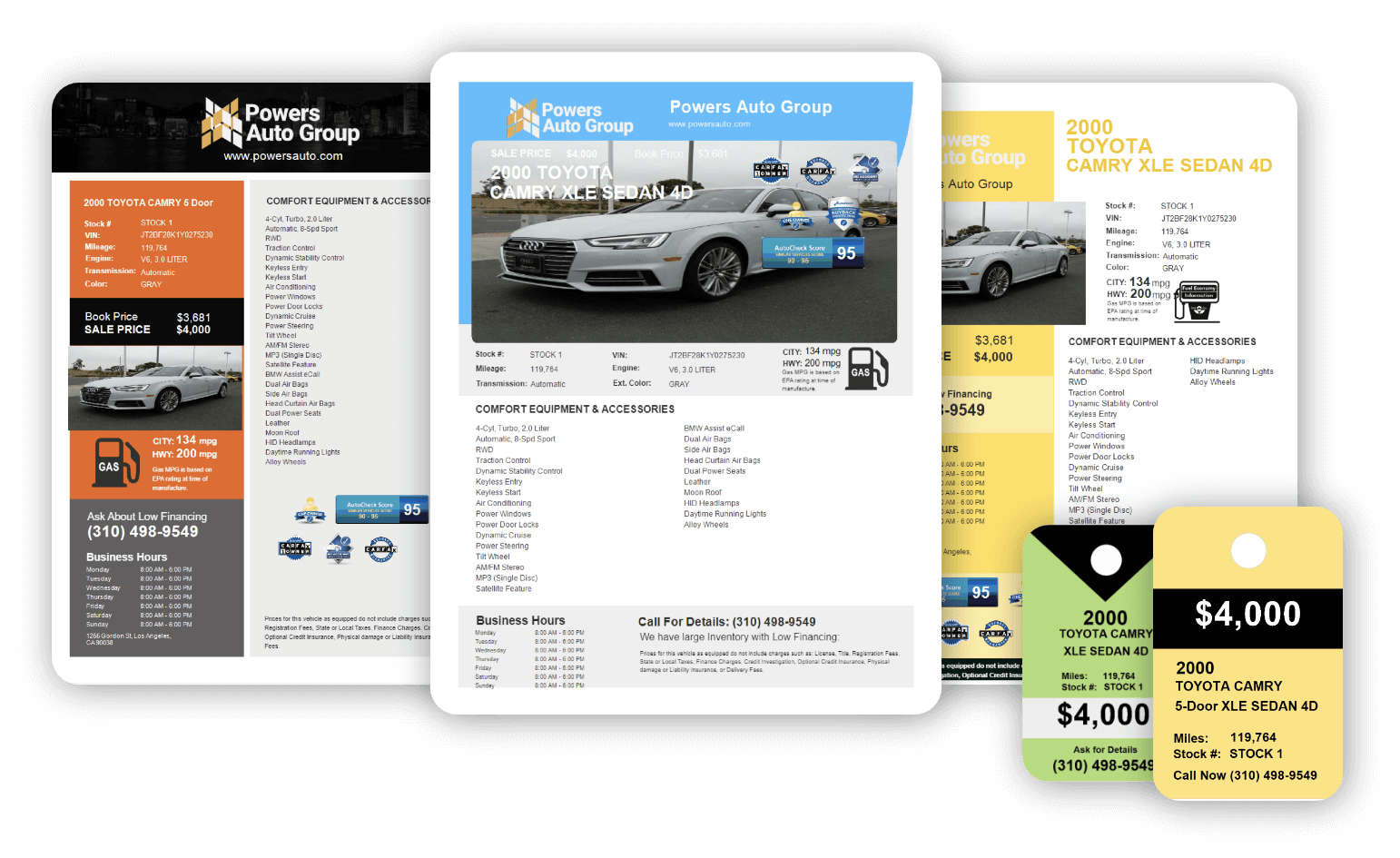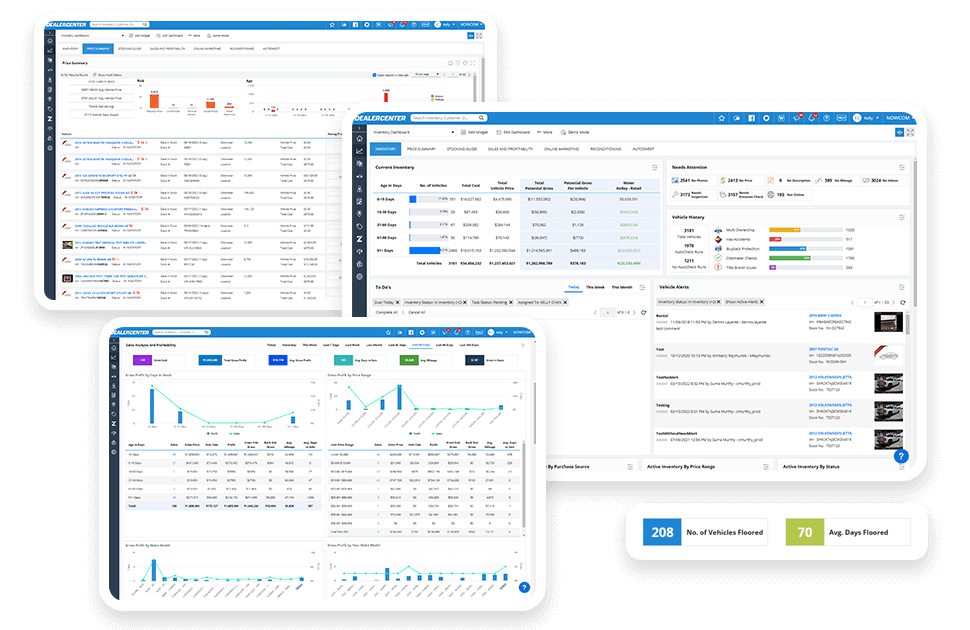 Default inventory reports for aging, flooring, sold, marketing and
much more.
Custom define your reporting to see what you want to see.
Quickly view AutoCheck statistics on your entire inventory.
Drill down data on specific vehicles on any report.
Mobile app compatible.
Auction tool with VIN scanner and instant history report access.
Add vehicles to inventory, and easily upload vehicle photos.
Post to your favorite advertising sites including your DealerCenter website.