Powerful Auction Tool with VIN Scanner, Book Values, and Vehicle History Reports
Quickly add vehicles to active inventory and upload to your website and listing sites.
View and manage inventory details, pricing, costs, and more.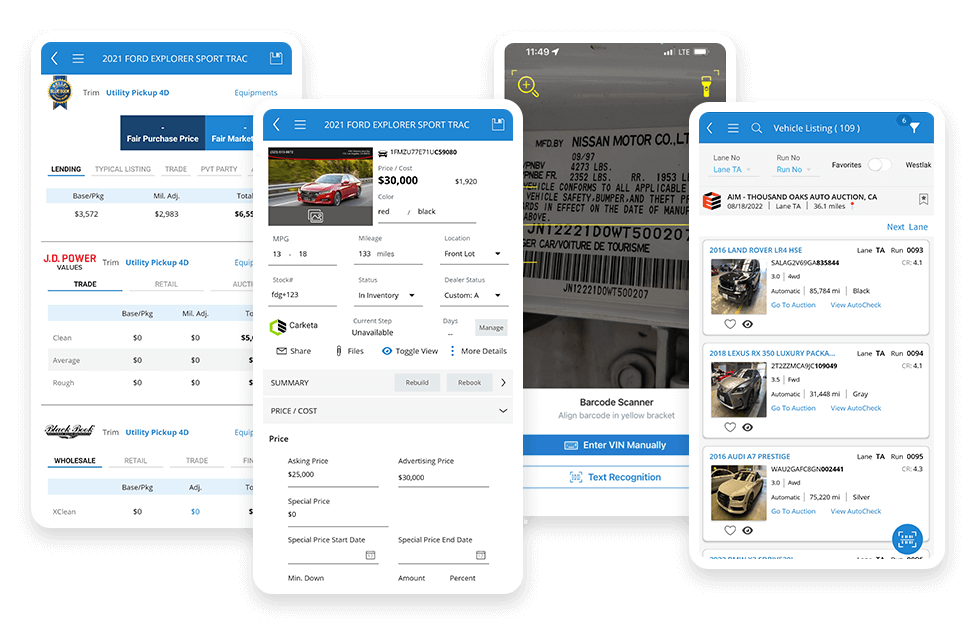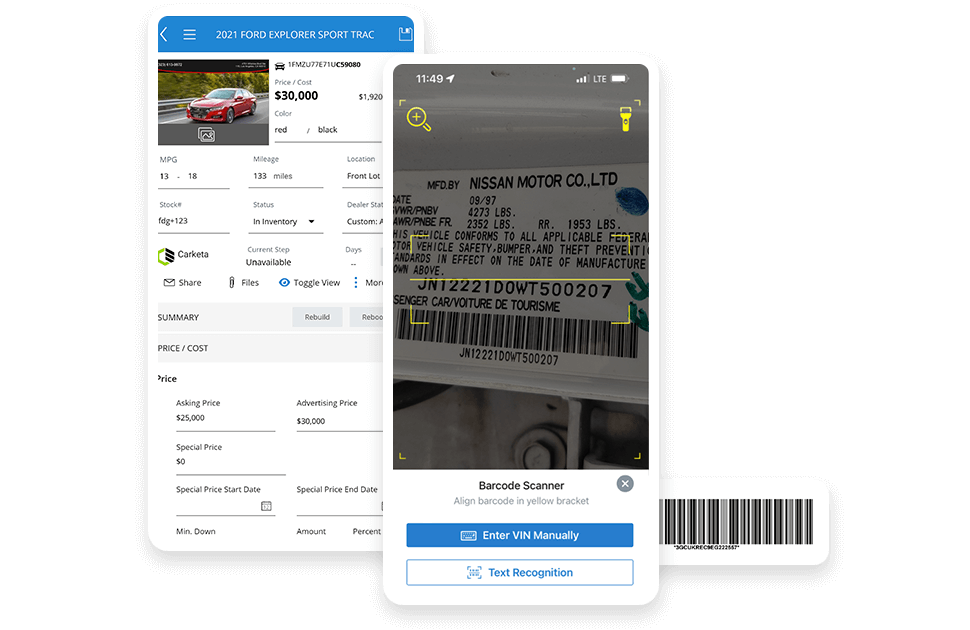 No additional hardware required.
Scan and decode VINs with vehicle details.
Input mileage & options for book values.
J.D. Power Values, KBB, Black Book, and Manheim All Available Subscriptions.
Pull Auction, Retail, Wholesale, and Private Party Values.
Values Automatically Sync with DealerCenter.com Account.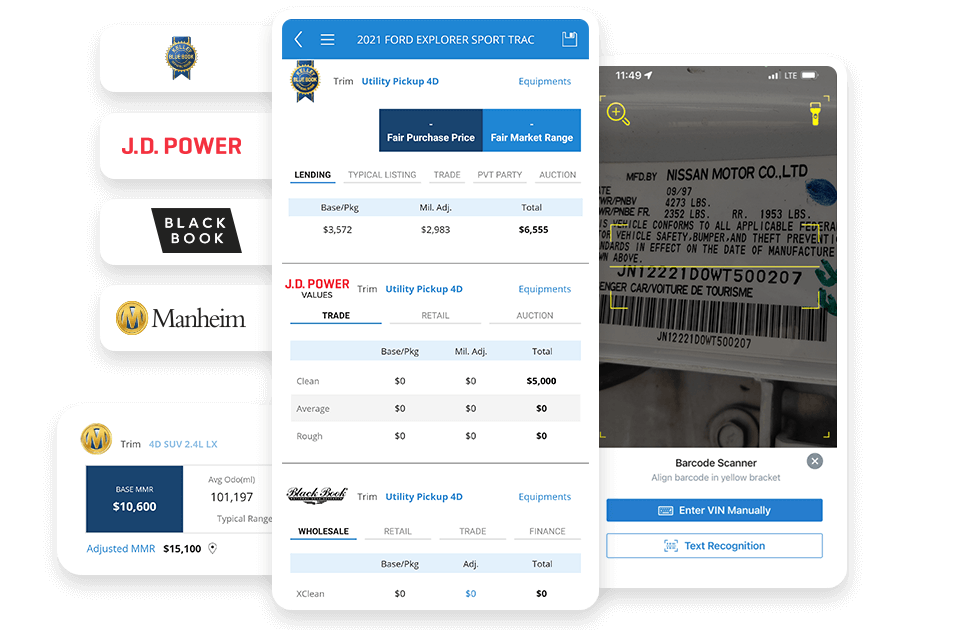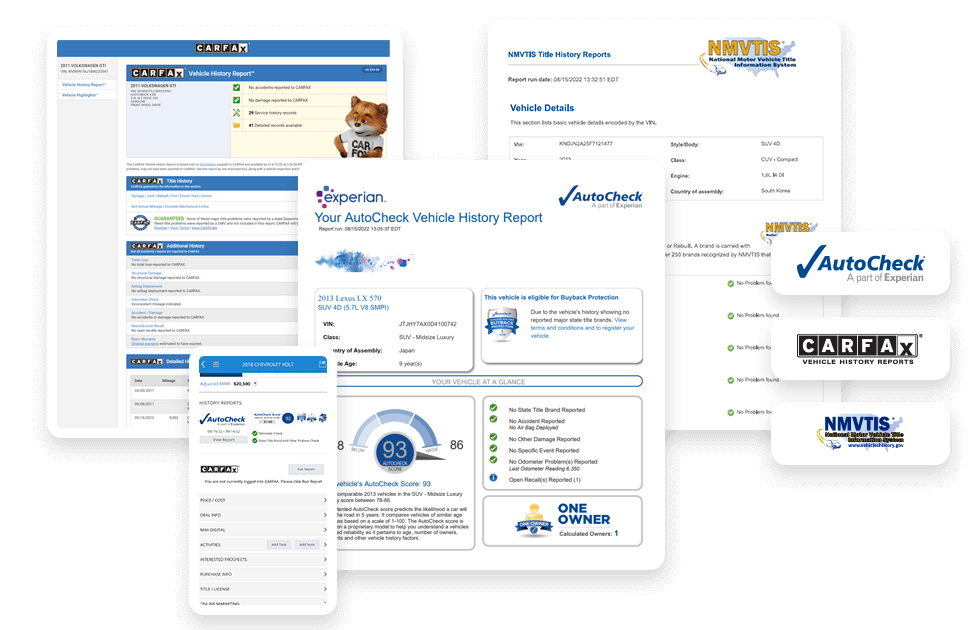 Access Experian AutoCheck or CarFax reports quickly.
Run reports at the auction to know what you are buying.
View previously run reports on all inventory.
Reports automatically sync with DealerCenter.com account.
Customer Relationship
Management (CRM)
Driver's License Scanner with Check-In/Check-Out Functionality.
Manage Calendar with Appointments, Tasks, and Notifications.
Send and Receive Emails.
All Data Syncs with DealerCenter.com Account.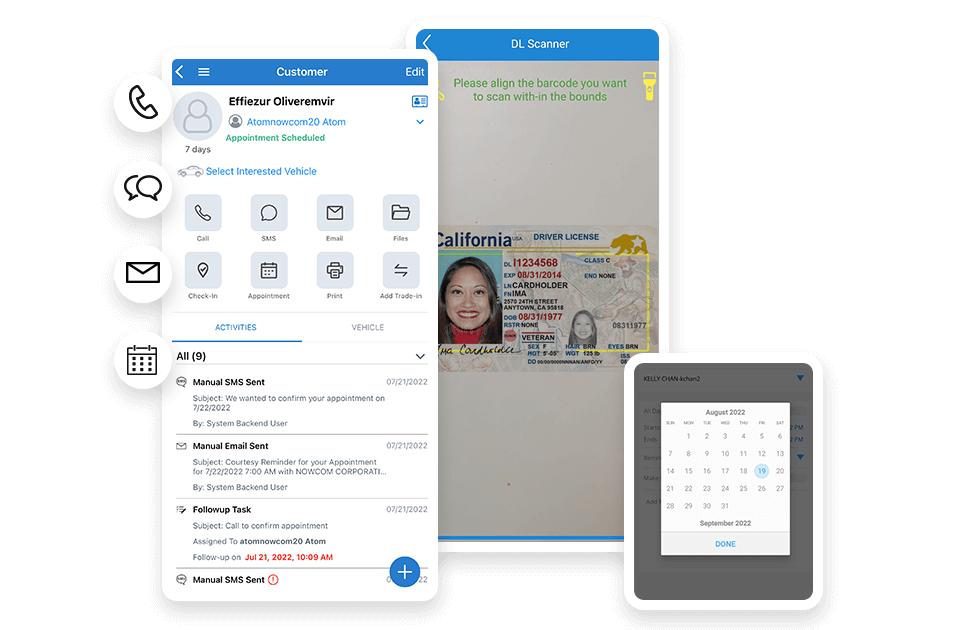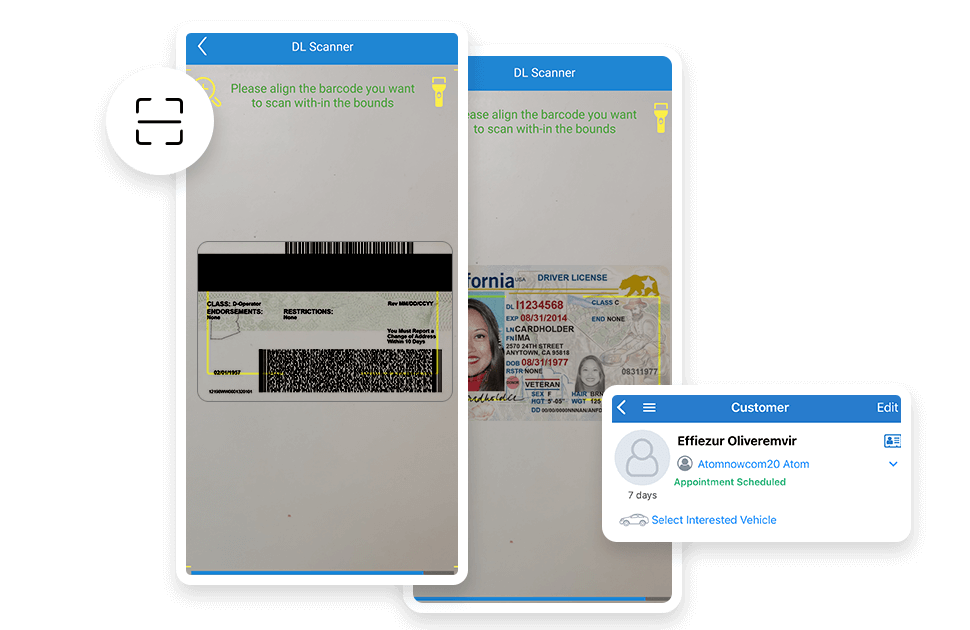 No additional hardware required.
Scanned data instantly uploads to DealerCenter.com account as a new customer record.
Avoid errors and no more manual data entry!
Website Chat Integration.
Chat Enabled Mobile App With Notifications.
Facebook Messenger Integration.
Instantly Create Leads and Send Credit Applications.
Video Call Capability From Chat Sessions.
Respond Real-Time For Improved Customer Engagement.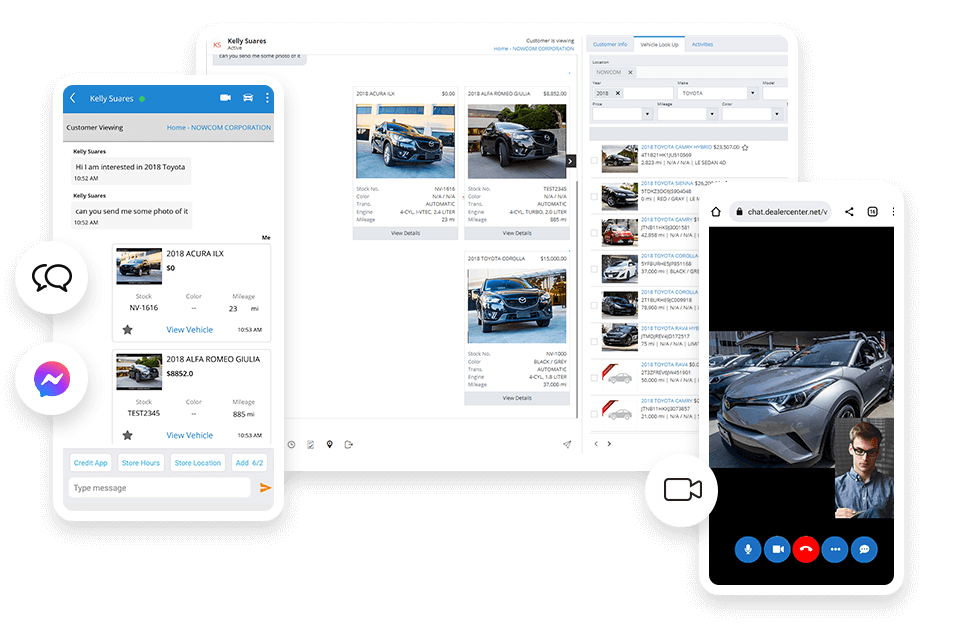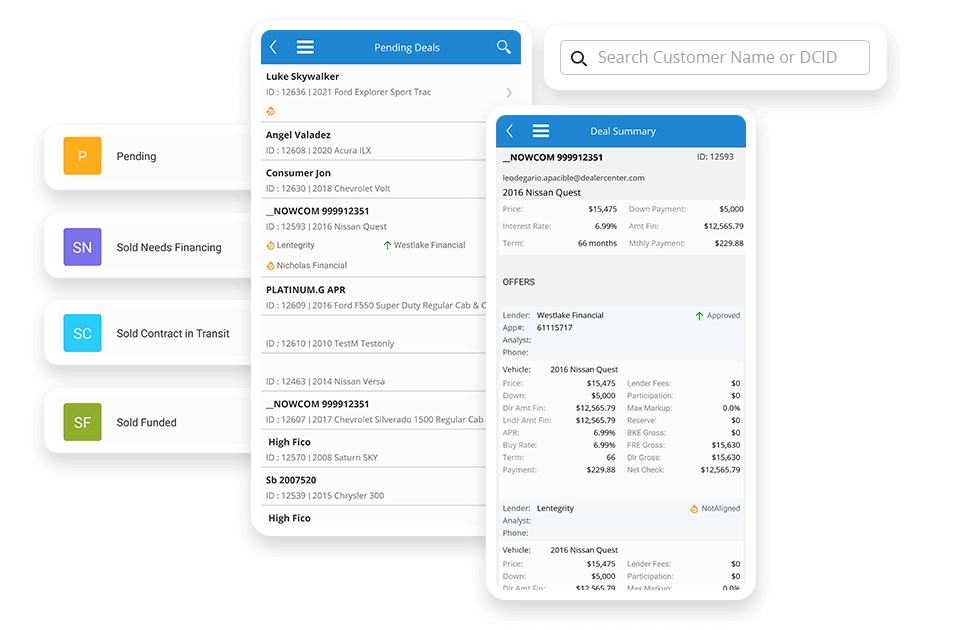 Always have access to deal statuses.
Monitor lender responses for approvals and declines.
Search deals by customer name or deal ID.