SiriusXM October Sweepstakes Recap
DealerCenter and SiriusXM would like to congratulate Joe Jr. and his wife Helen of Network Auto Group for winning our sweepstakes to see Willie Nelson live in concert!
The longtime fans had a blast at the concert where they not only got to see Willie Nelson perform live, but also had the opportunity to meet him afterwards and receive a signed guitar.
Here are some photos from the event!
Joe and Helen meeting Willie Nelson!
Joe and Helen with their signed guitar
As a DealerCenter user for almost a year, we are thrilled that Network Auto Group has continued to use our service as a complete solution in dealer management.
Thanks to everyone who participated and helped make this contest a success! For our next partnered contest, participating dealers have the opportunity to win two tickets to the upcoming Super Bowl! Please click the banner below for more details.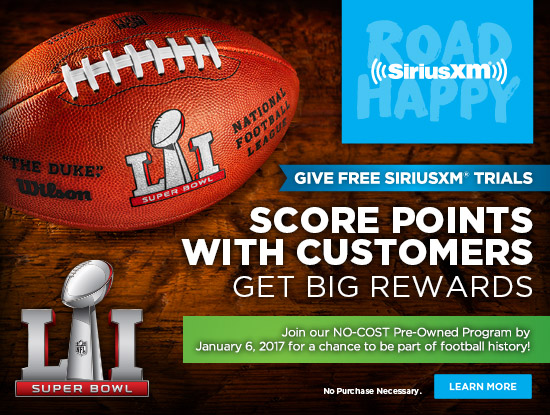 Stay tuned and follow us on 
Facebook
 and 
Twitter
 for more updates and sweepstakes!
November 23, 2016 | Kathleen Mirabal